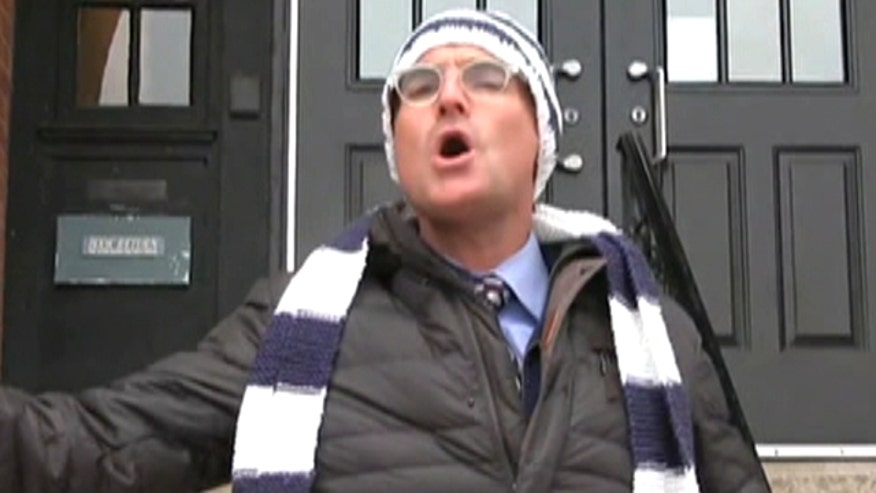 Kids across the Northeast have a snow day thanks to winter storm Juno, and one school announced their cancellation in a unique way. The Moses Brown School, a pre-K through 12th grade Quaker school in Providence, R.I., created a parody of the "Frozen" hit "Let It Go," renaming it "School Is Closed."

The video was posted to YouTube and has garnered more than 109,000 views as of Tuesday morning. Adam Olenn, the school's director of communications and community engagement, made the video after watching the Disney hit a couple dozen times with his daughters.

"I had the song 'Let It Go' in my head. I mentioned it to our Head of School, Matt Glendinning [who stars in the video]. We came up with the idea about two or three weeks ago," Olenn told FOX411. "We had Justin Peters, the choral director, record the song. And we did the last scene on Friday. Our students appear in it as well. When we saw the forecast, we had to hurry up to get the editing done."

The entire production was done in-house, and was shot and edited by Ryan Vemmer, the school's editor for digital media, Olenn told us.

"We wanted to do something nice for the kids. Since I came on board to the school in July, we have been trying new things like a comic book for our annual and financial report so it's engaging and people want to read these things," Olenn said. "We also thought the kids would get to see the Head of School in a different light."

As for Moses Brown School's newfound fame, they'll enjoy their 15 minutes and go back to business as usual.

"We'll have some fun, shovel out and go back to school," Olenn said. "It's all in a day's work, and it's one very exciting day for our school."
Fox News.com Reporter and FOX411 host Diana Falzone covers celebrity news and interviews some of today's top celebrities and newsmakers. You can follow her on Twitter @dianafalzone.