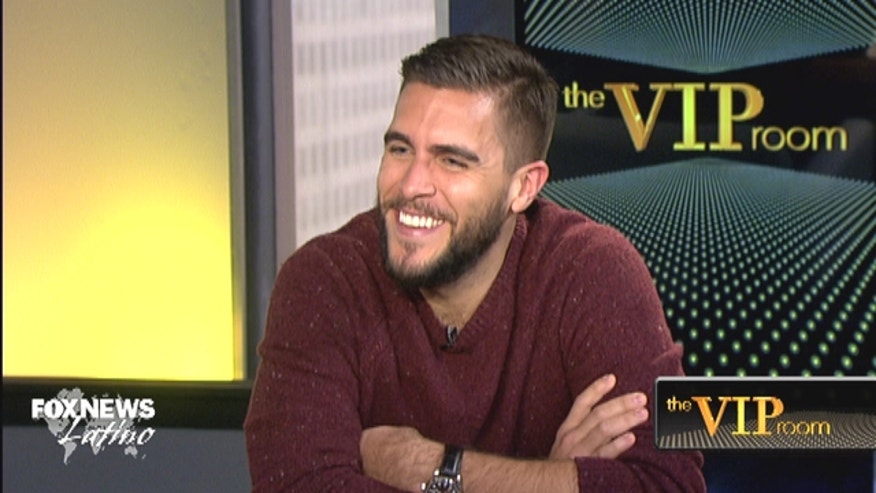 Josh Segarra is having a lot of fun right now.
The Puerto Rican actor plays cop Bill Cepeda on USA Network's "Sirens." He is the class clown, who is on his own train and gets to say pretty much anything "because Billy will get there."
"I love playing the character," he told Fox News Latino recently. "He's been described to me as an airhead… I see him – he's curious. He's heartfelt. He wants to know more."
"Sirens," which will premiere its second season on Jan. 27, follows the lives of three Chicago paramedics and the unique situations that emerge when people are in need of assistance.
Segarra gets to say all the funny lines – and most of them are very out there. His mom, he told FNL, just doesn't get it.
"My momma, she doesn't like it – well, she likes it, but she's my mom. She can't separate me from Billy. She sees her baby, she sees Joshuita," he said before imitating her. "She's always like 'Ay papi, you have to sound smarter on the TV because you sound stupid and then my friends at work, they are making fun of you, saying 'your son is stupid,' but I know you're not.'"
To appease her, Segarra told her she would ask the writers to make him say "smart jokes," and tells her that "it takes a genius to be this dumb."
Segarra, 28, said that while many shows may have an underlying message it wants to get across, "Sirens" is not one of them.
"We are here to make you giggle, to make you laugh," he said. "I get to say the fun stuff."
The actor, who was born in Orlando, said the writers have put some of his Latino background into Billy, adding bits and pieces of his real life into the character.
"We'd be talking off camera and I'd tell them funny stories about being raised in a Pentecostal church, growing up with a Latina mom, telling them stories about my cousin Bebo," he said.
"And then, next script I read, my cousin Bebo and the finale is at a Pentecostal church – a little storefront church with chickens in the back – it was just awesome."
He continued: "I'm always very flattered when they incorporate things that I've told them about my life. They love it. They think it's hilarious."
Segarra also touched on the issues of diversity still prevalent within the industry. He praised fellow Latina actress Gina Rodriguez who recently won a Golden Globe for her work on "Jane the Virgin."
"Watching her and hearing her speak about everybody – that's one step in the right direction," he said. "It's never going to be ideal; look what's happening with the Oscars. It's never going to be ideal for everybody… Personally, I'm pumped that I get to be a Latino on TV. I'm pumped that people get to see Billy as a cop, who's funny and kind and warm. I'm not a drug dealer. I'm not a gangbanger. I didn't just get here off a boat."
He continued: "It's fun to watch that. I'm honored to be one little dot on the flag that we're making. I'm stoked to be a part of it."
Like us on Facebook
Follow us on Twitter & Instagram
Lucia I. Suarez Sang is a Reporter for FoxNews.com.
Follow her on Twitter @luciasuarezsang