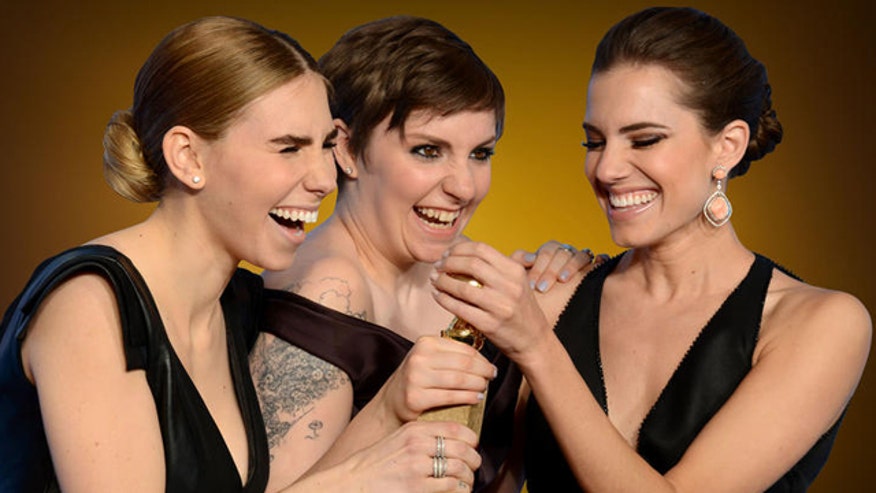 To cap off what was called the "year of the booty," HBO show "Girls" featured a graphic sex scene revolving around Allison William's derriere.
Perhaps the most shocking part of the Lena Dunham-written scene is the lack of reaction from media.
"As much buildup as we're getting here, the scene isn't so shocking at all," Jezebel writer Anna Merlan wrote. "The truth is, [it] isn't particularly risqué ground anymore: we really reached Peak Butt last year, both musically and culturally."
After Nicki Minaj's "Anaconda" music video and Jennifer Lopez and Iggy Azalea's ode to the "Booty," the Williams' scene failed to have the shock factor it deserved.
Indeed the co-star of Showtime's "Episodes," Kathleen Rose Perkins, told FOX411 that getting naked on camera is most definitely "in."
"It's kind of cool right now to show stuff," she said. "Because a lot of big time celebrities are doing it."
Even Williams' father Brian Williams had no issue with his daughter's risque scene.
"For us, watching her is the family occupation and everybody has to remember it's acting, no animals were harmed during the filming, and ideally nobody gets hurt," he told New York mag.
Is anything off limits on TV anymore? Tell us what you think on Twitter with the hashtag #FOX411.
WATCH: "Gone Girls" star says being naked is cool now