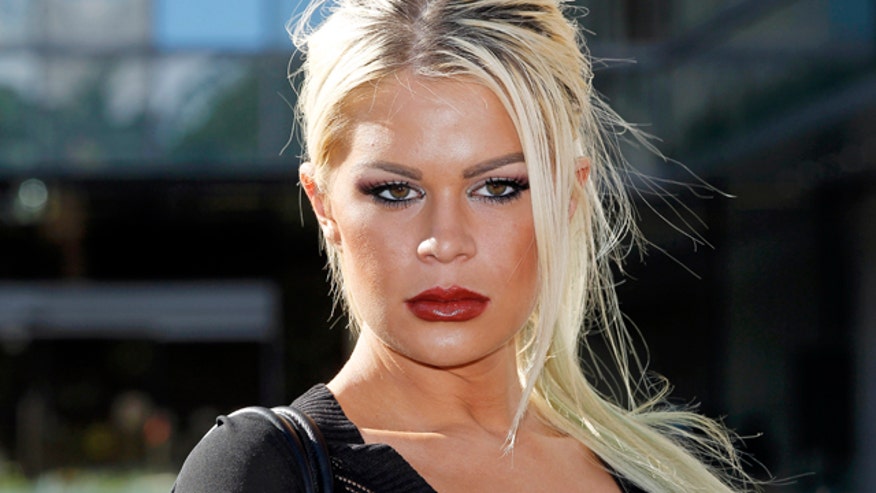 A model who claims Bill Cosby drugged and sexually abused her met with Los Angeles police detectives Wednesday to pursue criminal charges against the comedian.
"Ms. Goins and I are here for two reasons: for justice and accountability," her attorney Spencer Kuvin said at a press conference afterward.
Chloe Goins spent more than two hours at police headquarters. Kuvin told reporters that police asked him and Goins not to divulge details about what the model experienced after she blacked out at the Playboy Mansion in 2008.
Goins said Cosby drugged her, and that Goins awoke naked and found Mr. Cosby over her.
Los Angeles police Commander Andrew Smith said he could not confirm any investigation into Cosby and that sex abuse cases were "extremely confidential."
Neither Smith or Kuvin would speculate on what charges Cosby might face, and both noted that the statutes of limitations for sex offenses are complex.
Goins did not speak during the press conference after her meeting with police.
An email by the Associated Press to Cosby's attorney Marty Singer was not immediately returned. FOX411's calls to Goins' lawyer and the LAPD were not immediately returned. Goins' mother had no comment.
Chloe Goins, who accuses Bill Cosby of drugging her in '08, outside LAPD headquarters after meeting with detectives. pic.twitter.com/2k3mcAu1oF

— Anthony McCartney (@mccartneyAP) January 14, 2015
Kuvin said Goins came forward after hearing about other women describing abuse by Cosby and realizing she might have a valid criminal case.
Kuvin responded last week to reports that the Playboy Mansion maintains surveillance videotapes that could prove his client's claim she was molested by legendary comic.
"The information about the cameras is general knowledge from other Playboy playmates. We hope that the LAPD would execute a search warrant to obtain those tapes," attorney Kuvin told FOX411. "I would hope that those tapes exist, and I hope they would know that those tapes should be maintained because they are key evidence in both a criminal and civil investigation."
Goins is among the 15-plus women who have accused Cosby of sexual assault. Kuvin said last week his client is the only victim whose claims are covered by the statute of limitations.
"Chloe is very aware of her responsibility because so many other women are outside of the statute of limitation," Kuvin said. "She is seeking justice under the criminal justice system."
Cosby has maintained his innocence in the face of the onslaught of accusations against him. Singer has denied some of the accusations against Cosby, saying they have been discredited or come from discredited accusers.
FOXNews.com's Diana Falzone and the AP contributed to this report.
WATCH: Four4Four: Has sex on TV gone overboard?