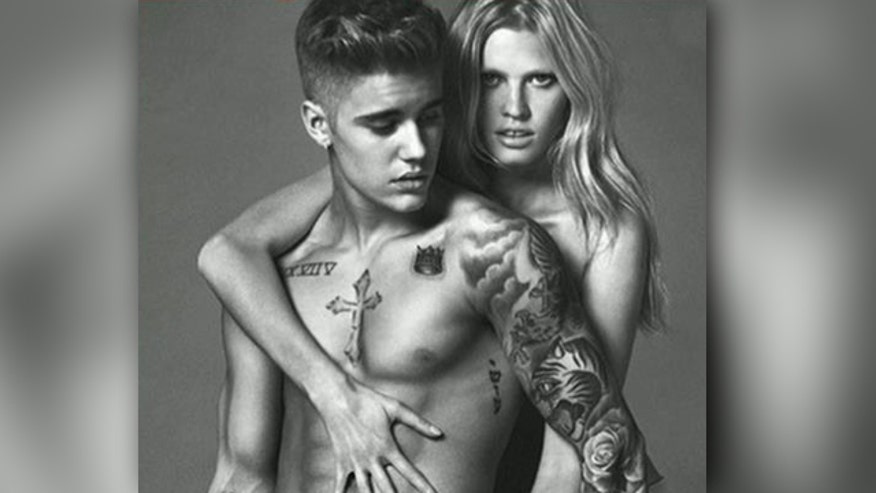 It appears Justin Bieber's package may have been, ahem, artificially inflated for his Calvin Klein underwear ad.
Web site breatheheavy.com revealed what it claimed were unretouched photos of the bad boy Canadian singer next to the retouched sultry ad featuring the buff, tattooed singer with model Lara Stone.
It seems his manly parts were enlarged, as were his biceps, back muscles and thighs.
Reps for Bieber and Calvin Klein didn't respond.