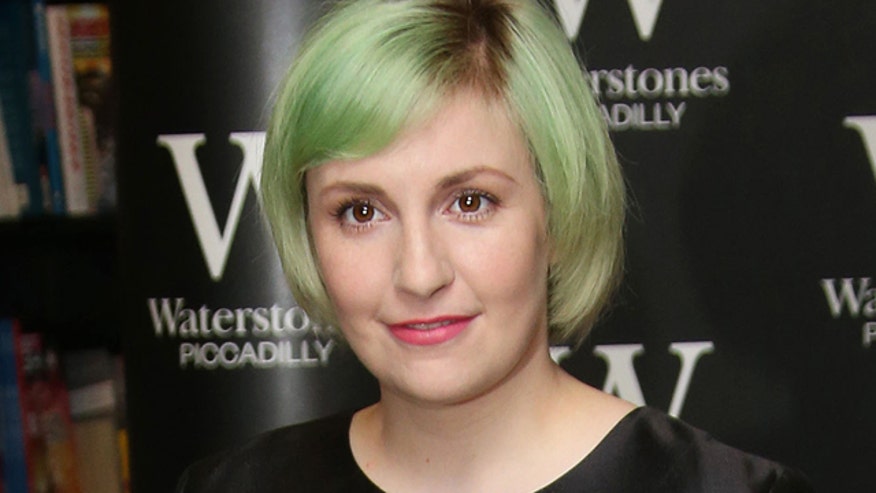 Future printings of Lena Dunham's book, "Not That Kind of Girl," will feature a disclaimer explaining that a "campus's resident conservative" she implies raped her was not really named "Barry," according to The Hollywood Reporter.
THR reports her description in the book of a man who attended Oberlin College with her and graduated in 2005 led some readers to conclude she was describing a former student whose name is also Barry. His lawyer, Aaron Minc, told the news site Duham's lawyers have assured him future printings of the book will feature a disclaimer that explains that the Barry described by Dunham was not really named Barry.
Random House has said they are offering to pay for the legal fees Minc has billed to his client.
"I don't know if that will be good enough for my client. Ideally, we were looking for something from Miss Dunham," Minc told THR. "We were also looking for an edit to be made to the book, and it's my understanding that they are going to comply with that — to note that the name 'Barry' is a pseudonym. They have given me an indication that that is happening imminently."
This isn't the first time Dunham's book has come under scrutiny. Shortly after "Not That Kind of Girl" hit bookshelves, some passages in the book were criticized by news outlets and social media users because of the way Dunham described in detail exploring her baby sister's body and kissing her when she was a child.
Click here for more from The Hollywood Reporter.