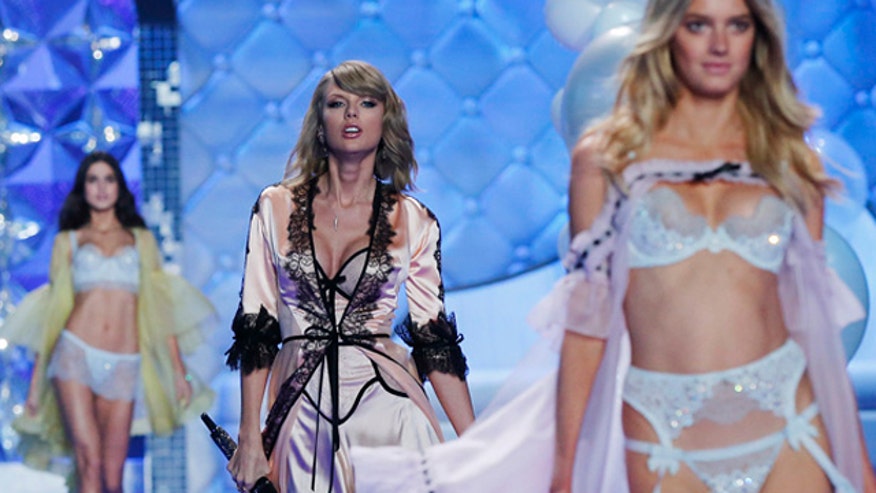 Taylor Swift's rep is denying reports that the "Shake It Off" singer was snapped kissing Victoria's Secret model Karlie Kloss at a concert by the band The 1975.
Swift's rep told GossipCop.com that the reports were "hilarious."
In the blurry photo taken by someone with the Twitter handle @kathyparkk, Swift and Kloss are seen first hanging over a balcony, and then with their heads close together.
exclusive taylor and karlie making out #confirmed pic.twitter.com/cmumxBa4fQ

— kathy (@kathyparkk) December 5, 2014
Later the same night the blurry photo was taken, Swift posted a very clear photo of herself with two more Victoria's Secret models, Lily Aldridge and Martha Hunt, who were also at the show.
Swift had performed with all three models two nights earlier at the Victoria's Secret concert in London.
She is also rumored to be dating The 1975 lead singer Matthew Healy.
WATCH: Victoria's Secret runway highlights