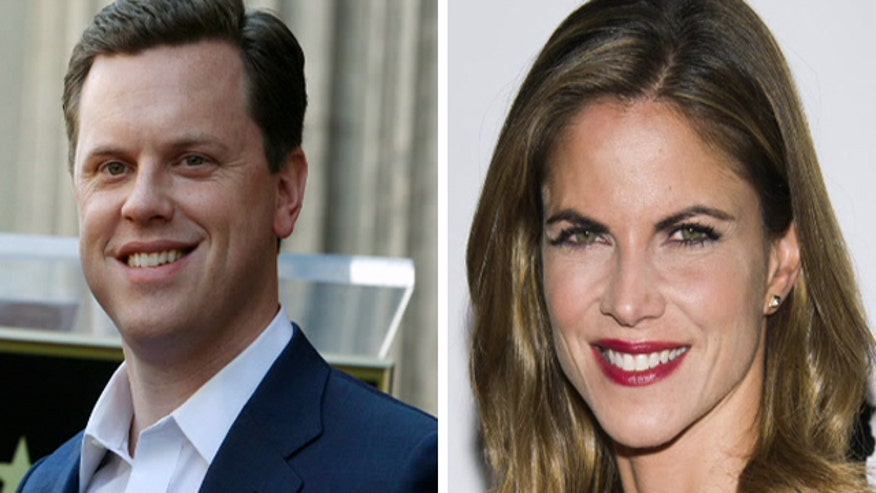 The "Today" show has been no stranger to shakeups in recent years, and another huge staffing change could be coming to a TV near you very soon.
An NBC source told Us Weekly, hosts Natalie Morales and Willie Geist "were recently told they were fired." The magazine claims Geist has a job waiting for him at CBS, while Morales is in talks with ABC execs about a move there.
Us Weekly also reported other big moves at "Today" are being considered, such as shifting Hoda Kotb and Kathie Lee Gifford to the 9 a.m. hour instead of their current 10 a.m. slot. Another rumor is that network will bring in "Good Morning America" alum Josh Elliott as a newscaster.
PHOTOS: Talk show controversies
However NBC News President Deborah Turness is fighting back against the report, claiming no changes are in the works.
"NBC's 'Today' has the best anchor team in morning television," Turness told FOX411 in a statement. "The entire 'Today' show anchor team -- Matt Lauer, Savannah Guthrie, Al Roker, Natalie Morales, Willie Geist, Carson Daly, Tamron Hall, Kathie Lee Gifford and Hoda Kotb -- are incredibly talented, valued and have our support. In response to the false rumors that have been circulated about our anchor team, NBC wants to be absolutely clear: The rumors are wrong -- period. This is the team we are committed to. And this is the team that our viewers turn to in the morning."
Geist later denied the reports in a tweet published late Wednesday.
Sorry for the late response to this, guys: the @UsWeekly thing is totally false. Still happily at @TODAYShow with my pal @NMoralesNBC & Co.

— Willie Geist (@WillieGeist) November 19, 2014
Either way, the rumored firings may not be permanent, according to Us Weekly, because soon after Geist and Morales were allegedly axed, NBC fired general manager Jamie Horowitz, who was supposedly the driving force behind the move to get rid of the two hosts.
Horowitz was fired after just two months at the network.
WATCH: Four4Four: Will Bill Cosby ever work again?