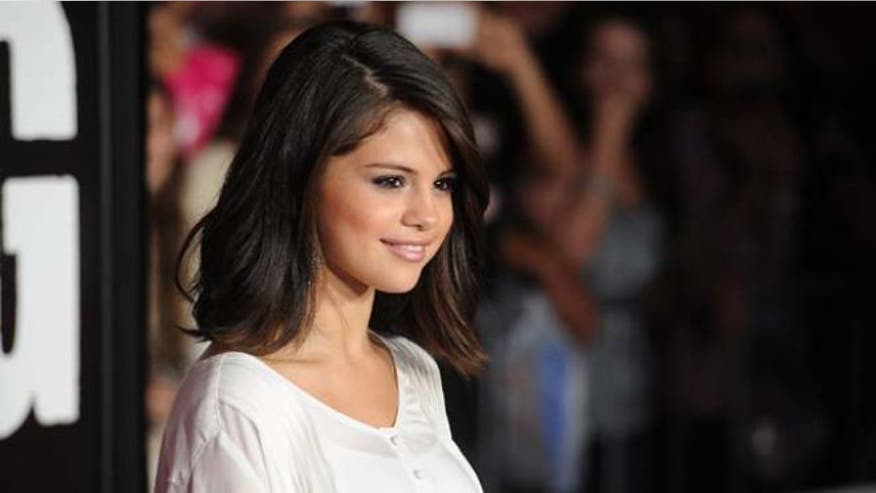 Selena Gomez is wearing her heart on the sleeve for her newest single.
The singer released a music video Thursday that opens with a spoken-word recording of Gomez, 22, talking about being hurt by a man.
"I have been waiting to share this with all of you," Gomez tweeted Thursday. "The video for my new single 'The Heart Wants What It Wants.'"
"When I was on stage and I was thinking of … I felt like I know … I know him, though, and I know his heart and I know what he wouldn't do to hurt me," she reveals at the start. "But I didn't realize that feeling so confident and feeling so great about myself and then (to have) it just be completely shattered by one thing, by something so stupid. But then you make me feel crazy, you make me feel like it's my fault. I was in pain."
Is Gomez talking about on-again-off-again boyfriend Justin Bieber? The song sure makes it seem like it.
"You got me sippin' on somethin' / I can't compare to nothin' / I've ever known / I'm hopin' / That after this fever I'll survive / I know I'm acting a bit crazy / Strung out, a little bit hazy / Hand over heart, I'm prayin' / That I'm gonna make it out alive," Gomez sings.
In the video, when Gomez is not crying about a cool-dude stand-in for Bieber, she is hooking up with him.
"There's a million reasons why I should give you up / But the heart wants what it wants / The heart wants what it wants," she sings.
Two days before the video's release, Gomez noted on Instagram: "I thought a lot about my year… And after a year of holding, I think it's time to start sharing. #November."
Follow us on twitter.com/foxnewslatino
Like us at facebook.com/foxnewslatino