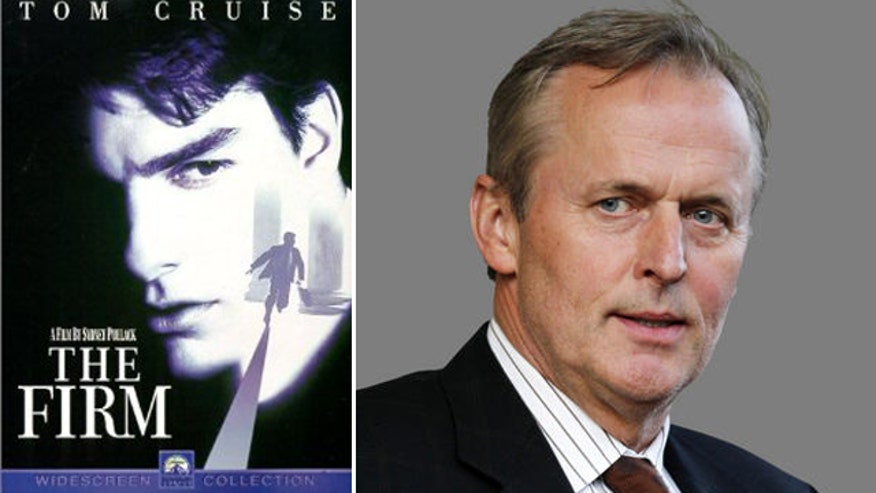 John Grisham is backtracking from controversial statements he made in an interview in which he called for lighter sentences for some people convicted of sex offenses.
While speaking with The Telegraph, the best-selling author of "The Firm" and "A Time To Kill" explained his viewpoint, stating that he has, "no sympathy for real pedophiles – God, please lock those people up. But many of these guys do not deserve harsh prison sentences."
Grisham, 59, explained a friend of his was sentenced to three years in jail after being nabbed in a child porn sting by the Canadian Royal Mounted Police.
"It happened to a lawyer friend of mine, a good buddy from law school. They haven't hurt anyone. They deserve some type of punishment, whatever, but 10 years in prison?"
"We've got prisons now filled with guys my age, 60-year-old white men, in prison, who have never harmed anyone," he said. "Who would never touch a child, but they got online one night, started surfing around, probably had too much to drink whatever and pushed the wrong buttons, and went too far and went into child porn or whatever."
He said there are too many such sex offenders who are locked up.
"And there is so many of them now. There is so many sex offenders – is what they are called – that they put them in the same prison. Like they are a bunch of perverts or something. Thousands of them. We've gone nuts with this incarceration," he declared.
After the author was put through the wringer on social media for his Telegraph interview, Grisham issued an apology Thursday.
"Anyone who harms a child for profit or pleasure, or who in any way participates in child pornography—online or otherwise—should be punished to the fullest extent of the law," he said in a statement to FOX411. "My comments made two days ago during an interview with the British newspaper The Telegraph were in no way intended to show sympathy for those convicted of sex crimes, especially the sexual molestation of children. I can think of nothing more despicable. I regret having made these comments, and apologize to all."
Before his apology, some of his fans said they would no longer be buying his legal thrillers, while others picked apart his points.
And what did John Grisham's friend have to search to find this child pornography website? I'll tell you, something along lines of child porn

— Tyy (@tyymeup) October 16, 2014
I think one of the worst parts of the whole Grisham thing is that he wants 60-year old white men to be excused, not anyone else. #blinkered

— vampiric tAlisman (@wisdomstatement) October 16, 2014
Dear John Grisham, it's the Time to Kill your misconception. Child porn is not a mere indiscretion in drunken stupor.

— Shobz (@Shobotomy) October 16, 2014
Some users even went as far as to speculate that the author himself has viewed child pornography.
Was that John Grisham's way of saying he watches child pornography and doesn't want to go to jail?

— Alexandra (@AlexandraThGr8) October 16, 2014
Oh my. So now we know what John Grisham does when he's drunk

— Celine (@CelineNyx) October 16, 2014
Has anyone checked John Grisham's computer

— kendrick lobstarween (@KLobstar) October 16, 2014
Grisham currently has at least three of his thrillers in various stages of development in Hollywood. There is no word so far as to whether any of those deals have been put in jeopardy by the author;s statements.
Fox News' Leora Arnowitz contributed to this report.
WATCH: Four4Four: John Grisham ripped for weird child porn statements