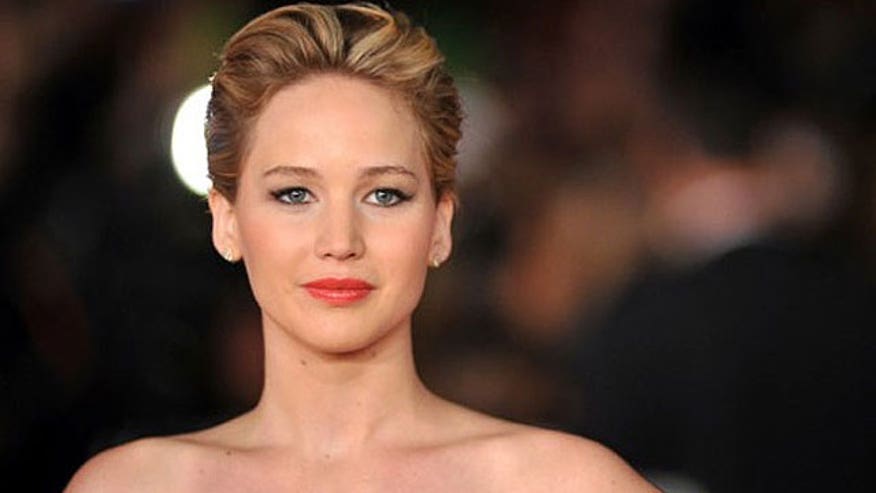 Oh no, she didn't!
Jennifer Lawrence says in the November issue of Vanity Fair that "the gluten-free diet is the new, cool eating disorder, the 'basically I just don't eat carbs.'"
And the gluten-free community is not too thrilled by the A-lister's comments.
"Being gluten-free is not an eating disorder," Cynthia Kupper, executive director for the Gluten Intolerance Group and a registered dietician, told FOX411. "When I think of an eating disorder, I think anorexia, bulimia or strange eating patterns. Jennifer's comments make me angry."
And Kuper wasn't alone in that. Facebook users slammed Lawrence for her comments about gluten-free living.

"Gluten free diet an eating disorder ? I don't think so darling, stick to acting because you don't seem to know much about healthy eating," one user wrote. Another added, "I love Jennifer, but am disappointed with this comment. People are actually allergic to gluten, it is certainly not an 'eating disorder' like she claims. Actually, a lot of gluten free items have lots carbs in them. She should do her research before making such idiotic comments."
Kupper added that Lawrence's comments did not seem to make much sense
"There are two digestive disorders that cause gluten-intolerance: one is Celiac Disease, and the other is Dermatitis Herpetiformis (DH). The third reason for being gluten-free is gluten sensitivity. These are well-acknowledged and documented medical conditions."
According to Kupper, one in 133 people currently have Celiac Disease or DH. If untreated, the conditions can cause permanent damage to the small intestine. As of now, she insisted the only treatment is to adhere to a strictly gluten-free diet.
Kupper, who was diagnosed with Celiac Disease, acknowledged that some people who have decided to give up on gluten have done it as a healthy-eating lifestyle choice rather than out of medical need.
She insisted that a gluten-free diet is in no way the same as having an eating disorder.
WATCH: Four4Four: John Grisham ripped for weird child porn statements
Fox News.com Reporter and FOX411 host Diana Falzone covers celebrity news and interviews some of today's top celebrities and newsmakers. You can follow her on Twitter @dianafalzone.