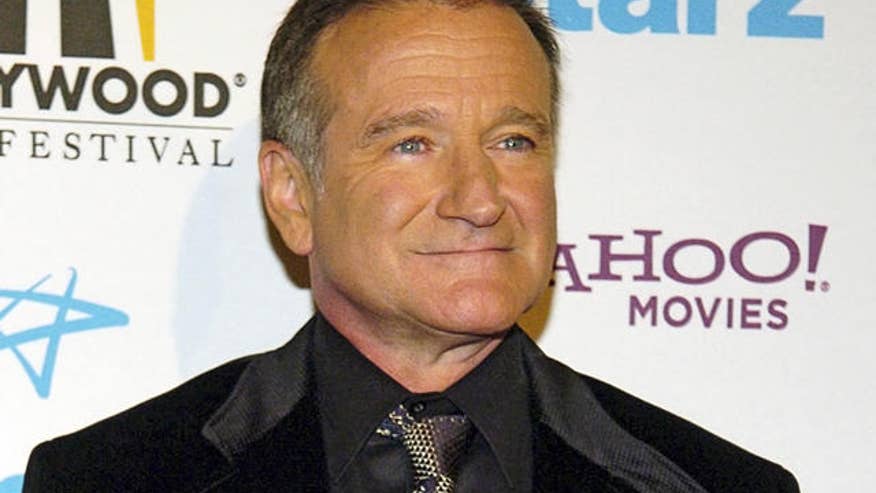 Oscar-winning actor and comedian Robin Williams was found dead in his northern California home on Aug. 11, 2014. He was 63.
It was a somber moment at an otherwise celebratory evening at tonight's 2014 Emmys awards in Los Angeles.
Billy Crystal led a tribute to his life-long friend, comedian and actor Robin Williams who committed suicide in his Tiburon, Calif. home on Aug. 11. He was 63.
"As genius as he was on stage, he was the greatest friend you could ever imagine," Crystal said. "It's very hard to talk about him in the past because he was so present in all of our lives. For almost 40 years he was the brightest star in a comedy galaxy."
After Williams' apparent suicide, Crystal simply wrote on Twitter of his longtime friend and Comic Relief co-host: "No words."
But Crystal found moving words to remember Williams on Monday, recalling family gatherings, ballgames and nights on stage together.
"I used to think if I could put a saddle on him and stay on him for eight seconds, I was gonna do OK," said Crystal.
Crystal rememberd Williams' ability to make anyone laugh and his charitable efforts including his work with troops overseas.
"He made us laugh, hard every time."
Crystal concluded by reflecting on the eternal glow Williams would continue to give off, long after he was gone.
"And you'll think to yourself: Robin Williams, what a concept."
Though short, fans seemed touched by Crystal's tribute and the video montage.
That segment on Robin Williams was touching.

— Cameron-Way to-White (@Track_xc) August 26, 2014
Beautiful tribute to Robin Williams #Emmys

— Daniel Solzman (@dsolzman) August 26, 2014
Shedding tears seeing the #Emmys #InMemoriam for #RobinWilliams. I still can't believe he's gone. #RIPRobinWilliams

— Fran Alba (@falba03) August 26, 2014
Short, sweet, and simple. A beautiful and elegant tribute by @billycrystal to the funniest of our generation, @robinwilliams. #emmys2014

— Jason Baker (@jason_baker) August 26, 2014
Singer Sara Bareilles performed during the In Memoriam segment before Crystal took the stage to honor Williams. The segment remembered stars who died this year, like Philip Seymour Hoffman, Casey Kasem and Ann B. Davis. 
The Associated Press contributed to this report.