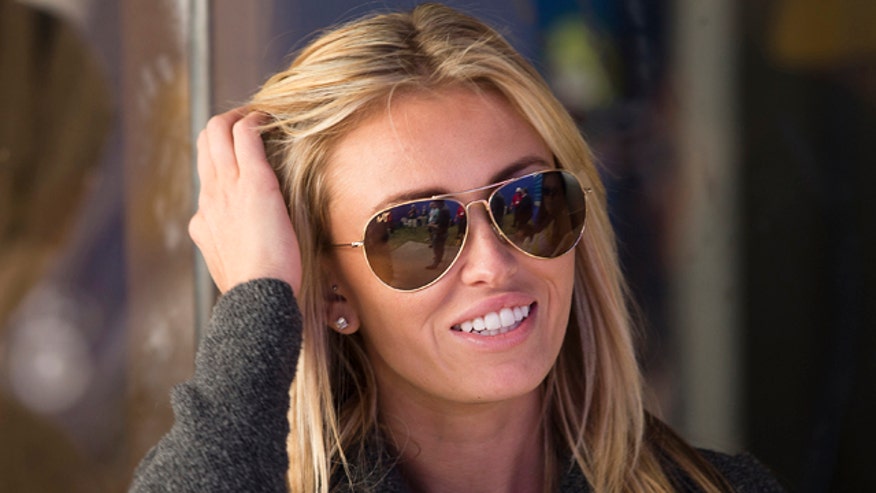 Reports of drug use and sleeping with other tour players' wives have followed in the wake of pro golfer Dustin Johnson's announcement that he is taking a leave of absence from the PGA Tour.
While all eyes are on Johnson, many have shifted their focus to see what the golfer's fiancée Paulina Gretzky will do next.
The daughter of former NHL great Wayne Gretzky, Paulina Gretzky and Johnson's relationship has been very high profile since they got together, with the pair constantly on the Internet posing for pictures.

But who is Paulina Gretzky?
The 25-year-old had a brief pop music career. Her song, "Collecting Dust" was featured on MTV's "Laguna Beach: The Real Orange County" and was later released in iTunes.
She made her modeling debut in 2005 on the August edition of Flare magazine. She also tried out acting when she was cast as "Bikini Girl Daisy" in 2013's "Grown Ups 2."
Gretzky's dad isn't the only one with athletic ability in the family. Paulina told Complex magazine, "I played everything, even hockey [growing up], but once I turned 13 or 14, I developed a passion for dancing and singing."
Paulina has also been subjected to criticism throughout her relationship with Johnson, being called a "distraction" to her fiance's game. The social-media savvy model routinely posts pictures of the two spending time in an array of hip and exotic places.
So what's next for Gretzky -- acting, singing or modeling? None of the above.
"The most important thing for me right now is my relationship with Dustin," she told Golf Digest in May. "It's what makes me happiest, and I don't think there's anything wrong with that."
Gretzky's father is hoping his daughter's priorities change soon. Sources told FOX411 the hockey great previously talked to Johnson cautioning him to clean up his act, or the wedding was off.
In January, it was announced that the two were planning a Fall 2014 wedding, but in May, Gretzky told Golf Digest that they had postponed the ceremony, citing Johnson's busy schedule.