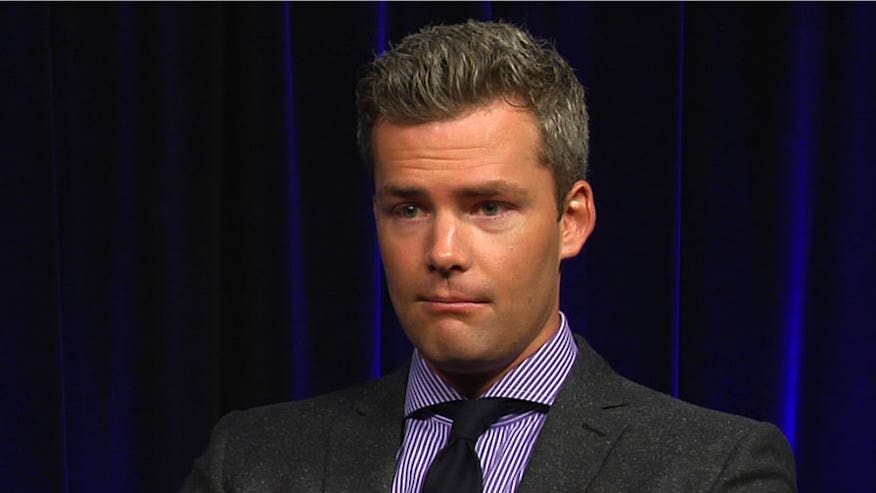 Here's what's going down:
Despite not being in the film, Victoria's Secret model Lindsay Ellingson (below) was invited to the premiere of "A Most Wanted Man" in New York, likely because the producers wanted a representative from the "most wanted women" camp.
Looking to spruce up your house? Take a few tips from Ryan Serhant of "Million Dollar Listing." As one of New York's top real estate agents, he knows exactly what turns off a guest (or potential home buyer). Hear his three biggest tips in the video above.
Taylor Swift took a selfie from the front seat of a car while holding up her "S" necklace (which usually stands for Swift) all in honor of Selena Gomez turning 22. But considering that Swift frequently throws adorable garden parties and invites her friends paddleboarding, that was quite possibly the least she could've done for a friend's birthday.
Speaking of Selena, she and Cara Delevingne have been celebrating Gomez's birthday in various states of undress — including half-shirts, swimwear, and low-cut blouses — yet they have both neglected to show us their birthday suits, the only appropriate ensembles for such an occasion.
E! personality Guiliana Rancic chopped off most of her hair and dyed the rest blonde (below), which should, at the very least, give Joan Rivers something to talk about on their next episode of "Fashion Police."
Ireland Baldwin took part in a new barn-themed photoshoot for the Italian fashion house Sisley, during which she modeled topless and literally rolled in the hay with Victoria's Secret model Gigi Hadid. There was also a nameless stable-boy standing nearby, presumbaly thanking God for employing him at the only farm in the world that raises attractive-lady livestock.
Cameron Diaz reportedly cut a radio interview short after the on-air personality made mention of friend Drew Barrymore's former drug problems. Or maybe she was just disappointed that the host didn't ask her about her bowel movements, like that thoughtful
Dita Von Teese recently teamed up with a company called Bare Necessities to make her entire lingerie line available for purchase, just in case you feel like dressing like a woman who undresses for a living.
On an episode of OWN's "Oprah's Master Class," Billy Bob Thornton made it perfectly clear that he's not a fan of Food Network's "Cupcake Wars," blaming the show for contributing to America's competition-obsessed culture (below). So nobody tell him the rivalries are even more ruthless on "Donut Showdown."
Marlon Brando biographer Susan L. Mizruchi told Huffington Post that Brando once donned a dress and a wig to get into character for a voice-over gig, which is probably more effort than he put into the entirety of "The Island of Dr. Moreau."
The Washington funeral home that held Casey Kasem's remains is claiming that they sent his body to Montreal on the orders of Kasem's wife Jean. So now it's Canada's turn to botch the rest of his burial plans.
Only a few short months before splitting up with her ex-fiance Big Sean, "Glee" actress Naya Rivera got hitched to her longtime friend Ryan Dorsey. And in this case, "longtime friend" probably means some guy who was secretly lusting after Rivera for four years.
And finally, you can now pay $75 for a toaster that will burn your likeness into a slice of toast. There's surely an artist on Craigslist who will mold your head out of butter, too, but that'll cost at least double.