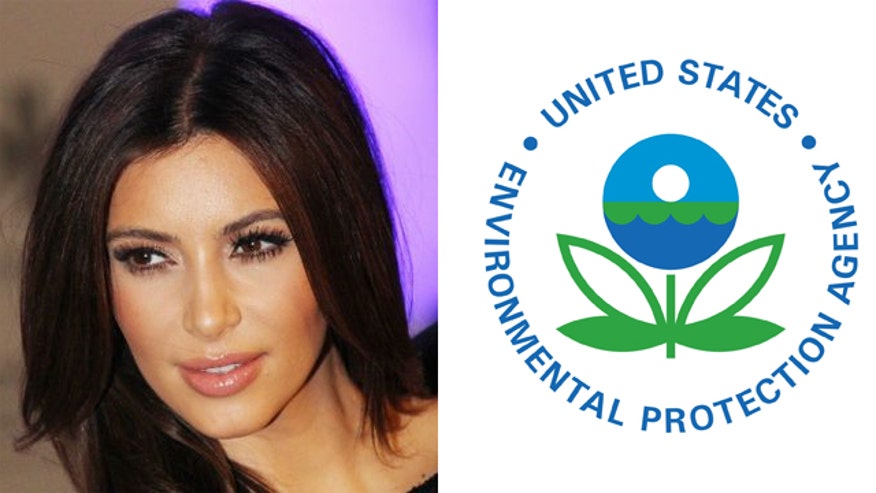 NEW YORK – It seems whoever runs the EPA's official Twitter account may also be a fan of Kim Kardashian.
On Monday evening, a tweet went out from the official @EPAwater account promoting the increasingly popular "Kim Kardashian: Hollywood" game.
"I'm now a C-List celebrity in Kim Kardashian: Hollywood. Come join me and become famous too by playing on iPhone! http://t.co/SrloiiwUFZ," read the tweet, according to various screengrabs of the post.
The tweet was deleted after approximately three hours but it garnered more than 3,000 retweets and even warranted a comment from Michigan Democratic Rep. John Dingell.
I'm the last original author of the Clean Water Act, but I have no idea who/what a Kardashian is and I rarely play games. You OK, @EPAwater?

— John Dingell (@john_dingell) July 22, 2014
The EPA tweeted out this apology shortly after we talked to them Tuesday morning:
Whoops…our bad. Sorry about tweet. Upside - more attention for the Office of Water (http://t.co/GhuYcpwqwx), thanks @KimKardashian

— U.S. EPA Water (@EPAwater) July 22, 2014
A spokesperson later told FOX411, "An EPA fellow inadvertently triggered an auto-generated tweet. She regrets the error and has been advised on the sensitivities of using social media."
"Kim Kardashian: Hollywood" has earned a lot of attention over the past few weeks, and according to Mashable, it's estimated it could become the most-profitable game of the year.

According to Bloomberg, since its June 25 release, Kim K's game has become the second-most downloaded free-to-play game from the Apple App Store. Though it doesn't cost anything to play, "Kim Kardashian: Hollywood" prompts users to make in-app purchases, and Bloomberg estimates it could earn $200 million in revenue this year.
Kim Kardashian has yet to tweet about the incident. But we bet she will!