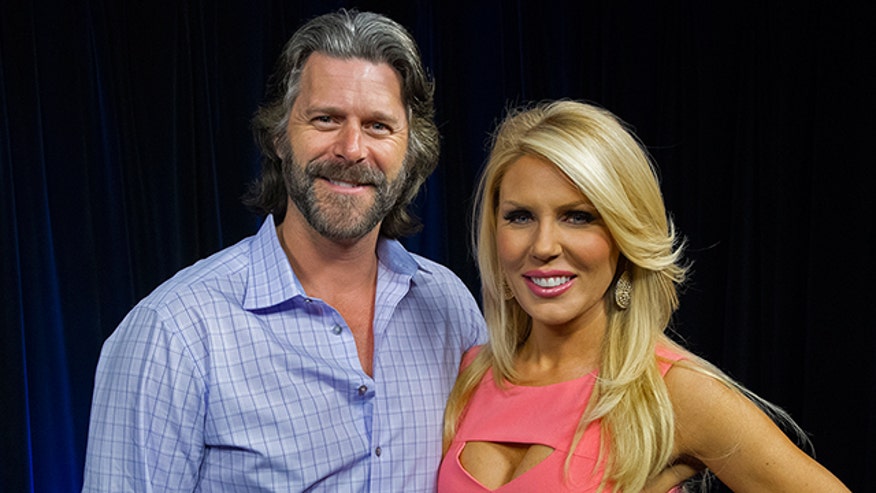 Here's everything worth looking at:
On Wednesday, Victoria's Secret model Behati Prinsloo accompanied fiance Adam Levine to his New York film premiere in a revealing accordion-style dress (below). Ironically, though, an actual accordion would have provided her with better coverage.
Hilaria Baldwin shared yet another bikini photo on Wednesday (below), this time while practicing yoga in the wheelhouse of a boat. But she'd be wise to stay away from the high seas, because if there's one thing that will attract pirates, it's visible booty.
If you've been following WE tv's "Marriage Boot Camp: Reality Stars" on Friday nights, you've probably been paying close attention to Slade Smiley and Gretchen Rossi. In the video above, find out why these two "RHOC" stars were so surprised at how unhealthy their relationship was.
ABC has fired both Jenny McCarthy and Sherri Shepherd from "The View," leaving Whoopi Goldberg as the lone remaining host. The network has yet to announce if new hosts will be joining her, or if "The View" is simply going to slowly transform into a daily Whoopi Goldberg stand-up special.
On Wednesday, Beyonce and a whole cadre of her backup dancers flashed their butts during Bey and Jay Z's first "On the Run" concert in Miami. Your move, Miley Cyrus.
Liam Neeson's nephew Ronan Sexton suffered a serious head injury after falling from the top of a phone booth in Brighton, England. The 31-year old is currently in critical condition.
On Thursday night, Shia LaBeouf was arrested at a New York City performance of "Cabaret" for rowdiness, smoking, and grabbing the actors' behinds. But at least he was led away from the theater crying, which hopefully provided some satisfaction for everyone else in attendance.
"Cougartown" actress Courteney Cox is now engaged to boyfriend Johnny McDaid. Eerily enough, they were first introduced by cherub-like musician Ed Sheeran, who bears an uncanny resemblance to Cupid:
Robert De Niro reportedly crashed a World Cup viewing party in Brooklyn to watch the U.S. v. Germany match on Thursday afternoon. In related news, frequent De Niro co-star and nearby New Jersey native Joe Pesci is probably very hurt by this.
Sophia Loren is planning to publish a memoir in December titled "Yesterday, Today and Tomorrow: My Life as a Fairy Tale," even though she distinctly told Vanity Fair that her life was not a fairy tale in 2012. What a difference two years makes!
"Game of Thrones" author George R. R. Martin gave Entertainment Weekly an exclusive preview of the next installment in his series, promising more more deaths, betrayals and weddings. In other words, he told us nothing.
Phil Collins recently donated his personal collection of Alamo artifacts — the largest private collection in the world — to a museum in Texas. So maybe he's into model trains now.
And finally, a Shanghai mall has decorated its urinals with tiny soccer balls and nets in honor of the World Cup (below), allowing fans to almost realize their dream of peeing on their least favorite teams' goalies.