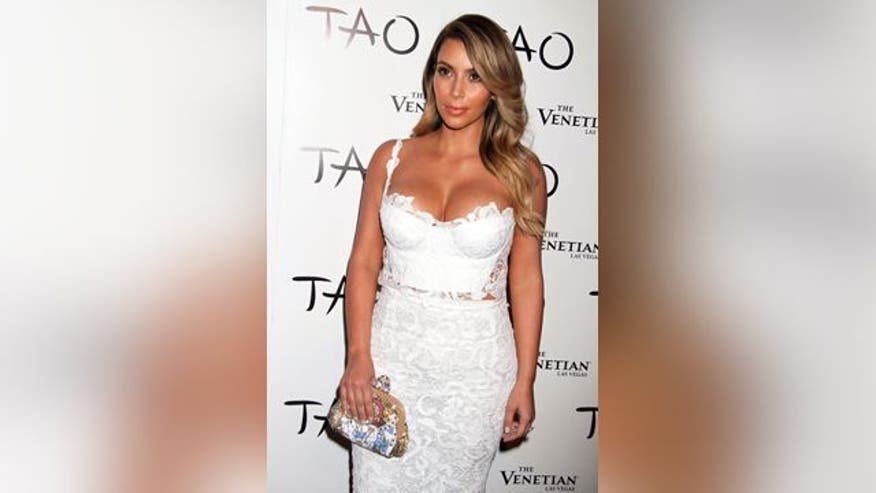 Kim Kardashian has been putting it all on display lately, and fans are taking notice. 

The mom to 1-year-old North has been stepping out in a slew of revealing ensembles that show off her chest and famous derriere. 

But not everyone is grateful to see so much of Kim lately. 
MORE: Kim proves North doesn't always fly solo

Fans have taken to Twitter to share their thoughts on the newlywed's recent outfit picks and racy snapshots, with many criticizing her wardrobe choices—especially when she is with daughter North.
What's with @KimKardashian boobs being ALL OVER since she had North?! You're a mom, put them AWAY #inappropriate #otherways2Bsexy

— Jayne O (@MrsTurf) June 19, 2014
Kim Kardashian wore a see-through top at the Bonnaroo Music Festival. I just see her desperate attempt...to get attention. #stillunimpressed

— MancowMuller (@MancowMuller) June 23, 2014
Kim kardashian is showing way too much for a mum #put #it #away

— Priya (@00priyasohanpal) June 18, 2014
Kardashian recently caused a stir when she was snapped in a completely see-through wet white shirt and bikini bottom while on her honeymoon.
"@eonline: ICYMI, Kim Kardashian bares her nipples in a wet white tank-top—See the hot pics! "this is gross she's a mother & wife

— tessa mae dixon (@tessadixon17) June 19, 2014
Has Kim taken her latest looks too far? Let us know in the comments section.