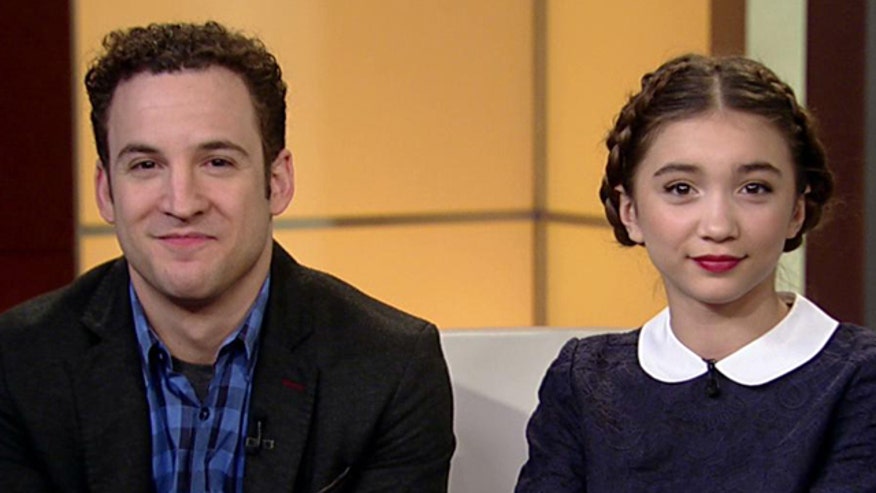 Cory, Topanga and the gang are finally coming back to Disney.
The highly anticipated spinoff series "Girl Meets World," will premiere on Friday night, after months of speculation over the reboot series, which stars "Boy Meets World" couple Cory and Topanga Matthews, played by Ben Savage and Danielle Fishel.
"Boy Meets World" wrapped in 2000 after seven seasons, and the new show picks up years later, with the married couple living in New York City. It focuses on Cory and Topanga's daughter Riley, played by Rowan Blanchard.
Savage, now 33, said filming the show was like a flashback to his childhood.
"It's like reliving a chapter from your childhood," he told Fox News. "They say you can't go home again but this show is kind of proving that you sort of can."
The show has brought back many cast members from the original series as well, such as Rider Strong, who played Cory's best friend Shawn.
"I have a lot of déjà vu moments," Savage said. "We have a lot of the same people working on this current series that we worked with on the original series. There's a lot of moments when someone will be talking and I forget what year it is."
Blanchard doesn't have that problem, as she wasn't born yet when the original series was on the air. She did, however, grow up watching reruns.
"I've seen every single episode," she said proudly.
Blanchard said her TV dad has helped her prepare for the drama that often comes with a life in showbiz.
"Ben has really talked to my parents and I about staying humble," she said. "He's kept us really grounded, the entire cast."
"Girl Meets World" premiers on the Disney Channel on Friday, June 27.