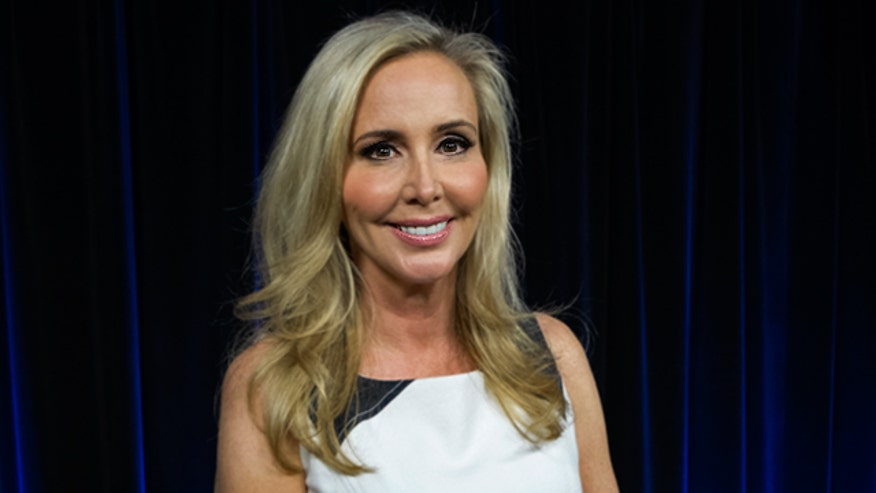 Here's what everybody's talking about today:
On Saturday, Jessica Simpson shared a sultry photo of herself writhing around in the back seat of a car (below). By the looks of her face, though, perhaps it's not so much "sultry" as it is "carsick." We'll let you decide.
Prince George was voted to be "the most stylish royal" in a poll conducted by My1stYears.com, beating mom Kate and grandmother Elizabeth who came in second and third, respectively. He was also voted as "the royal most likely to soil those stylish new clothes" in an informal poll taken here at the FNM offices.
If you're anything like us, your Monday nights are spent glued to Bravo for the latest episode of "Real Housewives of Orange County." But before you tune in tonight, check out the above interview with Shannon Beador to hear what she really thinks of her "RHOC" castmates.
Kim Kardashian and Kanye West reportedly threw a Coachella-themed birthday party for North's first birthday. Called "Kidchella," the bash featured a Ferris wheel, multiple concert stages, and was generally more fun than any birthday you've had in the last 15 years.
For Prince William's 32nd birthday, Queen Elizabeth leased him a $13.6 million helicopter. But in true grandma fashion, the Queen stipulated that he has to let his brother Harry play with it, too.
Drew Barrymore Instagrammed a photo of herself applying makeup on a NYC subway. She's just like the rest of us, except for the fact that her mundane antics get seen by millions of people.
Gordon Sumner, better known as the musician Sting, has publicly said that he doesn't have trust funds for his six kids, claiming that wealth will be like "albatrosses" around their necks. "Thanks for helping us avoid the pitfalls of a secure financial future, dad!" not a single one of the Sumner children has likely uttered.
Liv Tyler told Glamour magazine that she gets her best beauty tips from her father Steven, who often slathers his whole body with oils and moisturizers while hanging around his house in the semi-nude. So thanks for that image, Liv!
PEOPLE.com recently obtained behind-the-scenes footage from the recording of Miranda Lambert and Carrie Underwood's "Somethin' Bad" duet. It's a lot like the live performances we've seen, except with Lambert and Underwood's attractive faces slightly obscured by headphones and recording equipment.
According to unnamed sources, Kelly Osbourne is "hooking up" with Puff Daddy's 23-year-old "stepson" Quincy Combs. (We put "stepson" in quotes because he's not Puff's kid, nor is Puff married to his mom. But in fairness to those unnamed sources, "Kelly Osbourne is dating some kid with tenuous connections to Puff Daddy" doesn't sound nearly as interesting.)
Speaking of Kelly Osbourne, the "Fashion Police" panelist also felt the need to share a photo of her butt on Instagram, in which her hairstylist is closely admiring her skimpy reddish thong. So if you never wanted to see Kelly Osbourne's butt, too bad!
Kate Moss reportedly confronted Lindsay Lohan at a London restaurant regarding Lohan's previous attempts to get in touch with Moss' husband. The argument never actually came to blows, which is a shame really, because we honestly don't know who would win in a fight.
A pooch named Peanut was crowned the World's Ugliest Dog in a competition of the same name on Friday in California. We haven't seen any photos of the other competitors in their pageant, but yes, Peanut probably deserved this ribbon:
In more dog news, PETA is upset with Lady Gaga for dressing up her French bulldog Asia in fanciful jewelry (below), and from the looks of Asia's face, she's not too thrilled about it either:
"SNL" cast-member Kenan Thompson became a father on Friday morning, marking the first time in history that a human being was born with the theme song to "What's Up With That?" already stuck in their head.
And finally, the Netflix prison dramedy "Orange is the New Black" will be spawning an official companion cookbook, presumably aimed at those of us who long for the taste of horrible prison food, yet refuse to commit the necessary felonies to obtain it.