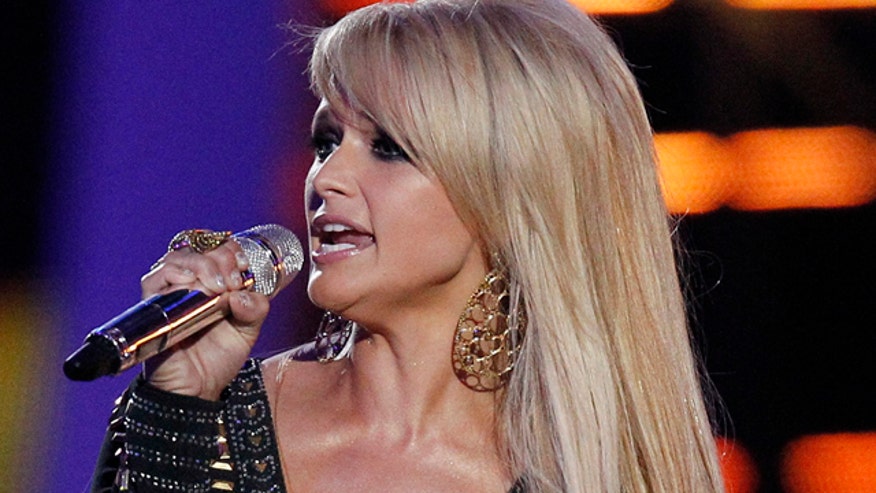 Miranda Lambert, coming to a club near you? For fans in Fort Walton Beach, Fla., apparently so. The 'Somethin' Bad' singer played an unannounced show at Block, a popular Fort Walton Beach nightclub, on Saturday night.
"We've been working our butts off to release our last record and traveling all over the world," Lambert explained during the show, Northwest Florida Daily News reported. "We haven't played in a good old-fashioned club in a while. That's where we feel at home."
Lambert began arousing curiosity when her buses and crews started unloading earlier that day. But it wasn't until around 2:00 in the afternoon when she sent out a tweet to her almost four million followers, announcing the good news.
We were on our way to Jacksonville and decided to stop in Ft. Walton Beach tonight! Come party with… http://t.co/1BLsa3rFGP

— Miranda Lambert (@mirandalambert) June 14, 2014
Fans immediately flocked to the venue, quickly resulting in a standing-room only crowd for the free show, which lasted two hours. Lambert sang some of her biggest hits, such as 'Fastest Girl in Town,' 'Over You' and 'Gunpowder & Lead,' as well as a few tracks from her latest 'Platinum' album, including the title track and another much-talked-about tune, 'Priscilla.'
In addition, her band, which currently includes singer Carolyn Dawn Johnson, belted out several classic rock hits, such as 'Summer of '69′ and Led Zeppelin's 'Rock and Roll.'
Lambert was on her way to Florida Country Superfest, where she played Sunday night (June 15) alongside Luke Bryan, Joe Nichols and Florida Georgia Line.
The wife of Blake Shelton will kick off her Platinum Tour on July 10, with Justin Moore and Thomas Rhett serving as her opening acts.
See a list of all of her shows here.