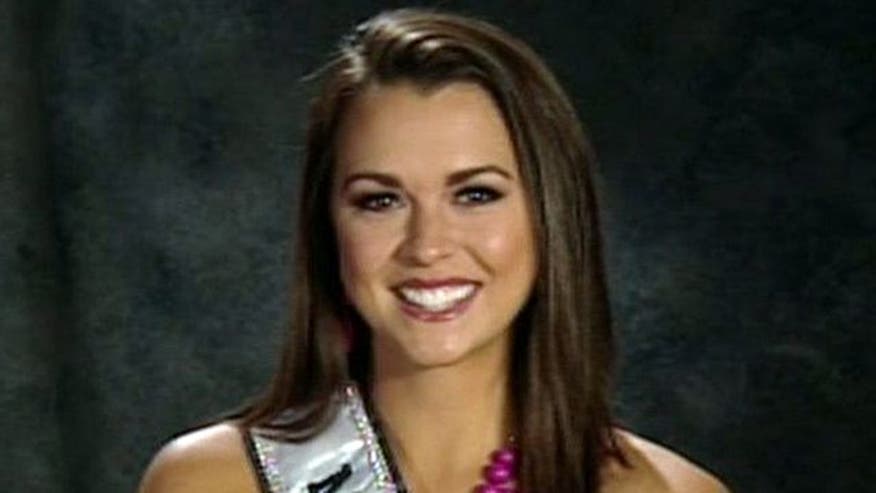 Miss Nevada, Nia Sanchez, may have won the Miss USA pageant, but its Miss Indiana who is getting all of the attention on social media.
Mekayla Diehl's "normal" bikini body stood out from the rest of the super fit beauty queens during the swimsuit competition, sparking fans to lavish praise on the 25-year-old Hoosier for her curvy, healthy-looking physique.
"It's quite overwhelming, in a positive way," Diehl told Fox & Friends.
And it wasn't something Diehl planned for in the run up to the big night.
"I wanted to just continue a healthy lifestyle and inspire others to go after their dreams," she said. "I never imagined that it would be in a swimsuit."
Supermodel Petra Nemcova also chimed in on Miss Indiana, telling the show: "I think its fantastic. Each person has a different body type. Some people are naturally skinny, some curvy. We have to celebrate all different shapes of the body. The main thing is to be healthy."
Diehl agrees.
"I trained very hard for the body I have, but I didn't go to extremes, and I'm proud of that," she said.
Her fans are proud as well.
Calling this woman "fat" means u should be smacked! Women should look like women! Not 10 yr old boys!! #ShesFit http://t.co/RMHhgXsqjp

— Makenzie Hinds (@makenziehinds) June 9, 2014
S/o to Miss Indiana for having a normal/relatable body. #WinnerToMe pic.twitter.com/760ECOXOuq

— taylorsistek (@taylorsistek) June 10, 2014
Miss Indiana is gorgeous. I'm SO sick of body talk, fat talk, skinny talk, etc. Wish our society would just stop.. pic.twitter.com/WVEOwF9WT2

— SS (@SororitySouth) June 10, 2014
Diehl was part of the Mis USA's contest's Top 20, but didn't make it to the finals. 
Now it looks like that may have been the best thing that happened to her.
Check out FOX411's new show: Four4Four
Celebs champion #FreeTheNipple
Princess Kate's Bare Bum EXPOSED
Should Beyonce Ditch Her Sis?
'Boob Grabber' Rebecca Grant Cashes In