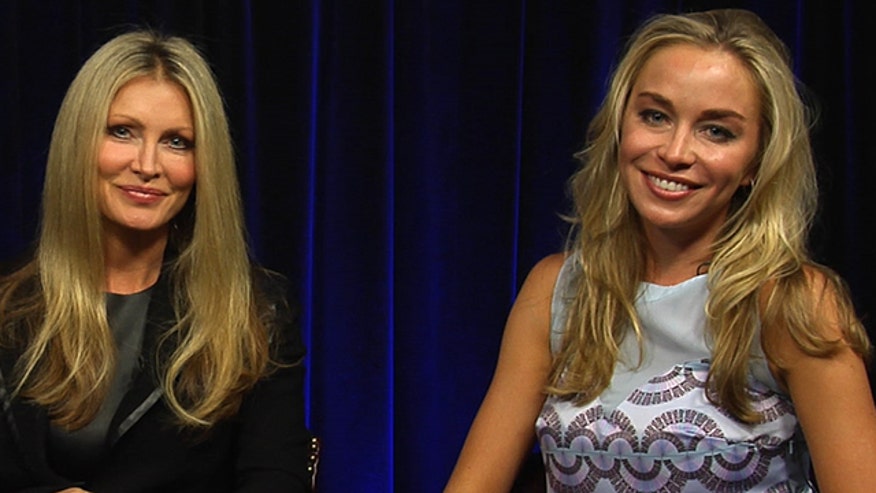 Here's what's happening, everybody:
Susan Sarandon spoke about her younger boyfriend Jonathan Bricklin in Porter magazine, saying that their relationship works because they don't live together, and because Bricklin wouldn't "describe us as a couple." But by those standards, we're in a successful romantic relationship with the guy who delivers our Amazon packages.
If you're not familiar with Bravo's new reality series "Ladies of London," it's time to get caught up. The show follows the outageous lives of American and British socialites, including Caprice Bourret and Noelle Reno, who recently spoke with FOX News Magazine about adapting to life in London. Hear what they had to say in the video above, then tune in to Bravo tonight for the series' second episode.
On Saturday at the Spike TV Guys' Choice Awards, Sandra Bullock was awarded their Decade of Hotness award for providing the world with a full decade of hotness, up to and including her work in the "Despicable Me" spin-off, where she'll voice some kind of hot animated character, no doubt.
Antonio Banderas and Melanie Griffith have separated after 18 years of marriage, having "fallen out of love" a long time ago. Our cutesy nickname for the couple, "Grantonio," probably didn't help either.
Nia Sanchez of Nevada was crowned Miss USA on Sunday evening after impressing judges with her beauty, poise, and the fact that she's a fourth-degree black belt in taekwondo. (COINCIDENCE?!?)
Rumer Willis was at the Miss USA pageant too, acting as one of the ceremony's many judges and sporting pink hair and a low-cut gown that would have undoubtedly lost her several points had she actually been competing in evening gown portion.
Comedian Tracy Morgan was involved in a serious car wreck in New Jersey on Saturday morning. Though he's in critical condition, his publicist says he's beginning to show signs of improvement.
George Clooney and fiance Amal Alamuddin are rumored to be planning a Venice wedding, forever solidifying Italy as the place where rich people go to get married.
Snoop Dogg and and South Korean pop star Psy (of "Gangnam Style" fame) have collaborated on a new song/video called "Hangover." It quite ridiculous, but we have to give them credit for demonstrating proper oral hygiene after vomiting into expensive toilets:
The Tony Awards aired on Sunday evening. For a complete list of winners, click this. But for a more interesting story that involves "Cinderella" actress Fran Drescher bringing both her ex-husband and current boyfriend to the ceremony, click this.
Jennifer Lopez can't be bothered to perform the official World Cup anthem during Thursday's opening ceremonies, citing "production issues" as the frustratingly ambiguous reason she pulled out of her duties.
"Zero Dark Thirty" actress Jessica Chastain now has bangs. She debuted her new look on Instagram, which has quickly become the place where bangs, pixie haircuts and puke-green dye jobs go to be seen.
Radio legend Casey Kasem is now said to be in critical condition, and a representative for his daughter Kerri stating, "Casey Kasem's health is declining and [he] won't be with us much longer."
Sometime last week, Justin Bieber was reportedly baptized in a bathtub in New York City. We imaging they tried a sink at first, but Justin's ego just wouldn't fit.
And finally, in exchange for a charitable donation in the amount of $20,000, "A Game of Thrones" author George R. R. Martin is giving fans the chance to get killed off in his next books, 'cause Lord knows he's sick of making up whimsical names for his short-lived characters.