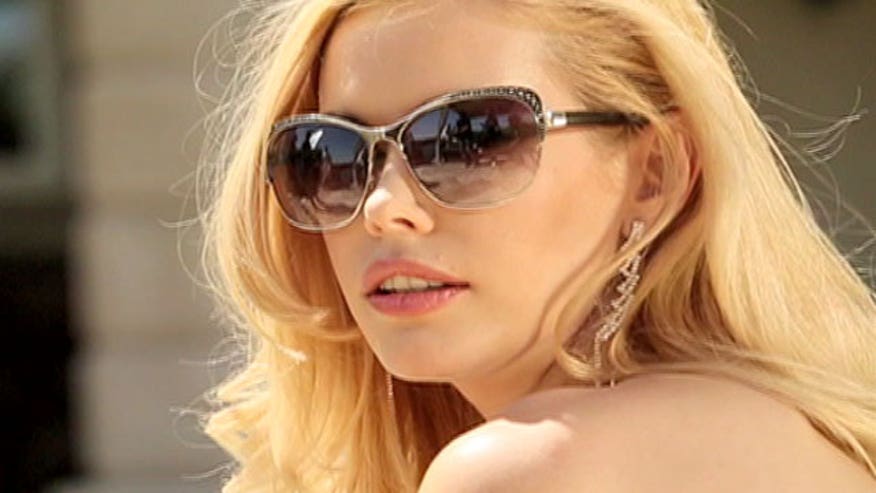 NEW YORK – Women usually pose for Playboy for one of two reasons: they want the fame, or they need the money. Playmate of the Year Kennedy Summers falls into the second category, but she needs the money for a very good reason – med school.
The blonde bombshell -- who is fluent in three languages and already has a Master's degree in Health Administration -- wants to use the $100,000 in prize money to help her achieve her goal of becoming a plastic surgeon.
"I want to do burn reconstruction," she said in the magazine's June issue.
GALLERY: Celebrity Playboy Covergirls
And the media experts we talked to say her naked past shouldn't get in the way of her ambitions. In fact, they say showing off her assets may actually help.
"The fact that she wants to go into plastic surgery, the people seeing her are probably going for enhancements or different things. I think that's a very unjudging crowd," said SiriusXM host Rich Davis. "If she was going into pediatrics, some might judge, but if you're going into plastic surgery these are people getting lifts and tucks, and enhancements. I don't think they're going to judge her Playboy spread. They're probably going to use it as reference."
Playmate Colleen Shannon out of prison, parties hard
Valerie Greenberg of You'vebeenVALidated.com agrees.
"There are certain people that won't take Kennedy as seriously when she becomes a physician, but I think that's really sad because of the fact that she's the perfect example that women can play both sides of the coin," she said. "Be sexy and smart simultaneously."
Davis said Summers' Playboy spread may be even seen by her future patients as a quaint reminder of a more innocent time.
PHOTOS: Playboy's sexiest celeb models
"It was months ago we were debating whether it was ok for a girl to be a porn star to pay her way through college. No one is going to care at all," he said. "If you fast-forward ten or 20 years, kids that are growing up now that are teenagers and are in college, they lived in a world where butt-shots on Instagram and Snap chatting nudie photos to their boyfriend or girlfriend is normal. Posing for Playboy is going to be a non-factor."
Four4Four takes on the #FreeTheNipple campaign
Fox News.com Reporter and FOX411 host Diana Falzone covers celebrity news and interviews some of today's top celebrities and newsmakers. You can follow her on Twitter @dianafalzone.