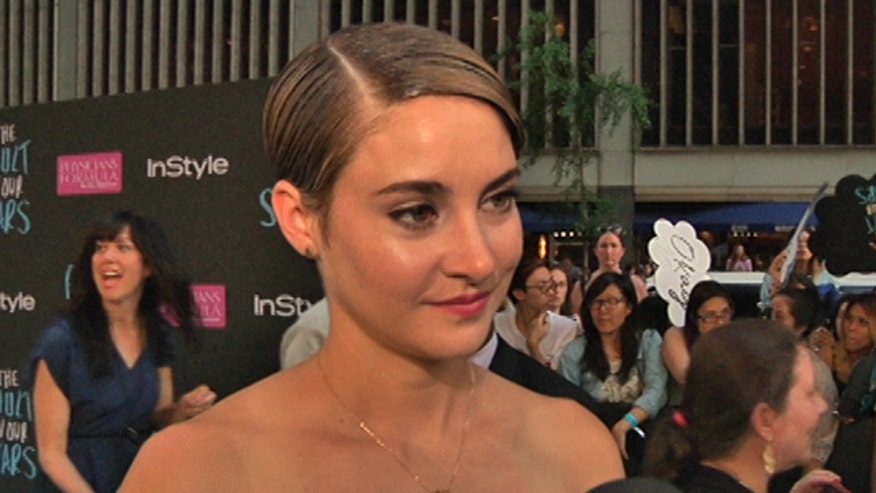 Based on the acclaimed novel of the same name, "The Fault in Our Stars" boasts an unbeatable cast led by Shailene Woodly and Laura Dern. And with online ticket sales already breaking records, it's undoubtedly one of the most anticipated films of the year.
Everyone at the movie's New York City premiere could feel the excitement in the air, including FOX News entertainment correspondent Michael Tammero. With his trusty mic in hand, Tammero managed to get some insight from the film's lead actresses, as well as the lessons they each took away from the film.
"I've taken away from it a deeper gratitude for the opportunity to live and to love. And I hope everyone gets to share in that," said Dern, who portrays the film's unconventional mother figure.
"It teaches you that life's not guaranteed and you've kinda gotta absorb every single small moment, because those are the only things that we have," added Woodley. "And also, it teaches you that stress, worry, doubt, guilt — those are all products of the past and future: a past we can't change and a future we can't guarantee."
When asked if that advice is something she hopes "The Fault in OUr Stars" can teach its viewers, Woodley was ready with a quick response.
"Hell yeah," she replied.
"The Fault in Our Stars" opens on Friday, June 6th. And for more keen red-carpet coverage from your favorite film premieres, be sure to stay tuned to the FOXlight.