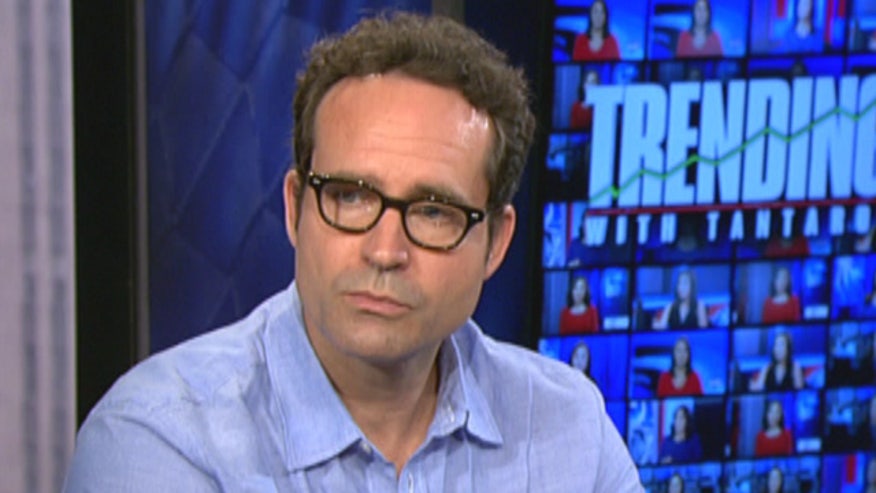 A California appeals court ruled Wednesday that actor Jason Patric can seek legal custody of his four-year-old son Gus, who was conceived via in-vitro fertilization.
The decision has been hailed as a landmark ruling in paternity rights. Patric, 47, co-parented Gus with his former girlfriend Danielle Schreiber for more than a year before their relationship ended and Schreiber severed all contact with Patric. The actor hasn't seen Gus in 15 months.
"It's been over a year since he's seen this child," said Patric's attorney Fred Silberberg. "While in the end the appellate court did make the right call on this, and we applaud them for what they did, look at how much time this little boy has been separated from his father."
Patric spoke to Fox News' Andrea Tantaros about what the ruling means to him.
"I feel like I can finally see the light at the end of the tunnel," Patric said. "This enables me to go into court and use all the evidence that I've always had about Gus, proving that I was his father and the life that we shared together. That's significant."
WATCH ANDREA TANTAROS' FULL INTERVIEW WITH JASON PATRIC
Patric says he's hoping his court battle will leave behind a "noble path" for Gus to look back on later. He says Schreiber failed to explain to Gus the reason for his sudden disappearance. "Under oath, she [Schreiber] said, 'nothing,' and when Fred [Silberberg] asked her why, she said, 'because he never asked."
The exhaustive legal battle inspired Patric to start "Stand Up for Gus," a foundation that provides free legal aid to families facing parental alienation.
"This process is so unbelievably expensive and taxing," Patric said. "Most people give up."
The case will now move back to trial court.