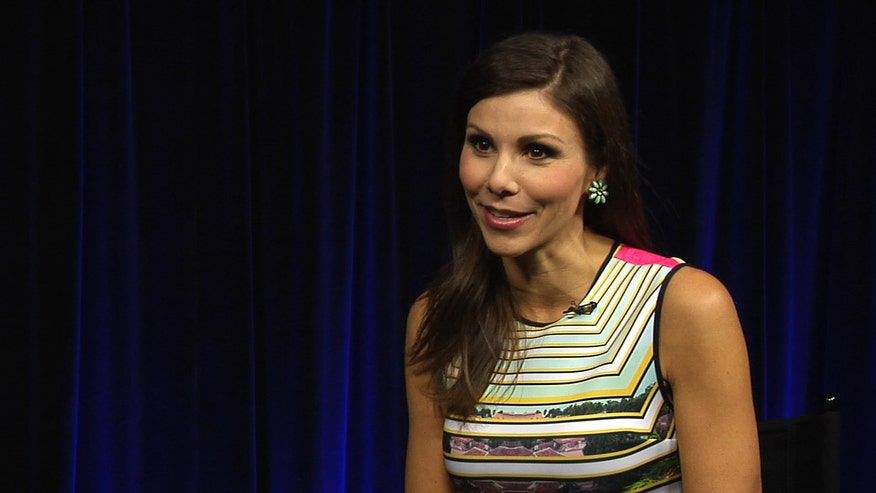 Here's what's going down:
Carrie Underwood completely stole the show from Keith Urban during a benefit concert in Tennessee. And it wasn't just because she's prettier, but we're sure that didn't hurt.
"Real Housewives of Orange County" star Heather Dubrow explains how she was "coerced" into becoming a reality star by her husband. Hear what she has to say in the video above.
Ireland Baldwin celebrated Cinco de Mayo by kissing rapper Angel Haze, a female friend of hers. But it looks less like a passionate makeout session and more like an awkward spin-the-bottle-type kiss you may have experienced in the third grade:
Matt Damon told CNBC that he's totally up for playing Jason Bourne in another film. "Why didn't you tell us that in 2011, when we were forced to cast Jeremy Renner in your place?" his old bosses probably screamed in unison.
Justin Bieber might be wooing another young model, so expect him to do something reckless and stupid while trying to impress her.
Kim Kardashian has confirmed that she and Kanye aren't yet married. But we should've known, seeing as Lucifer himself hasn't burst forth from Hades to punish mankind for its hubris. Soon, though!
Prince William flew coach on his way home from his friend's Memphis wedding. But only as far as Dallas. Once there, we imagine he met up with his private plane and enjoyed the rest of the journey swaddled in silk seats with an endless snack selection at his fingertips.
Rihanna got booted (or maybe just suspended) from Instagram after reportedly trying to upload nude photos from her Lui magazine shoot. As a result, we were all denied selfies of her butt-cleavage from the Met gala after-party on Monday night, which she would have undoubtedly shared.
Zac Efron and Seth Rogen dressed in drag for one of those "Ew!" sketches on "The Tonight Show With Jimmy Fallon" that are really starting to lose their luster.
Because she's slowly transforming into a crazy cat lady before our very eyes, Taylor Swift stepped out in shoes that look like cats this past Tuesday in New York.
"X Factor" judge Simon Cowell shared several pictures of his newborn son Eric on Twitter. It's unknown whether he harshly critiqued them afterward.
Sources claim that Madonna was just kidding about wanting to attend the Met gala nude. And she probably was, because if we know Madonna, she was dying to attend in that Khaleesi dress she borrowed from Emilia Clarke.
On an episode of "The Ellen DeGeneres Show" set to air on Wednesday, Oscar-winning actress Julia Roberts revealed that she's got a few tattoos. But they're all pretty tame, unless she somehow failed to mention the flaming snake skull she's got inked on the back of her head.
Prince, formerly known as the musician formerly known as Prince, explained the Essense magazine that he will no longer be using curse words because he wants to start treating all people "like royalty."
LeAnn Rimes tweeted out a gross picture of her gross thumb during a visit to the doctor following her hangnail surgery last week.
In the new issue of Vanity Fair, actor Paul Rudd revealed that when he and "Mad Men" star John Hamm were younger, Hamm beat him so bad in a game of Trivial Pursuit that he felt emasculated. Hamm presumably responded to this news in his usual fashion:
And finally, Taco Bell has revealed what's really in its beef, and surprisingly, it's 88 percent beef. That might sound low at first, but be honest — you were expecting less.