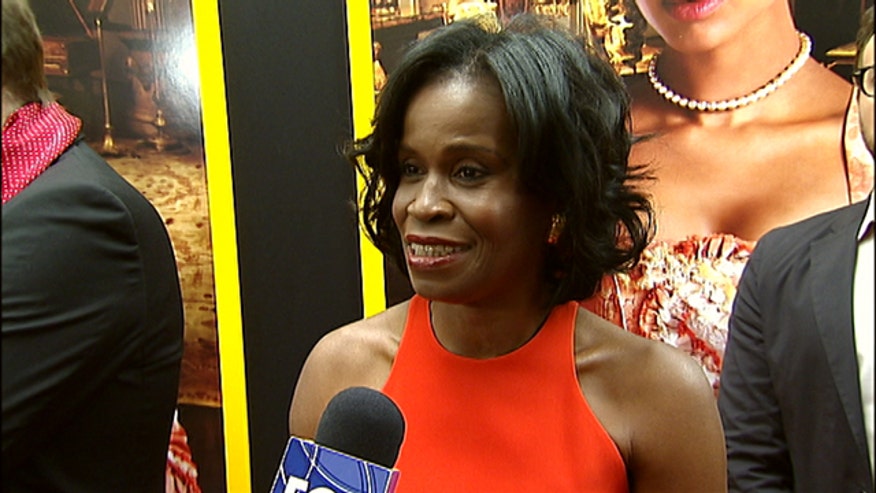 At age 56, Sharon Stone strips and shows off a super-sheer body suit for Italian GQ.
Turns out maybe Prince Harry really is over Cressida Bonas: Rather than attending a funeral back home, he partied in Miami with friends on Wednesday.
Jennifer Lawrence was voted FHM's Sexiest Woman in the World for 2014, with the magazine citing her "kooky charm." But even super sexy women toss their cookies in front of bigger celebs.
Turns out Cara Delevingne, also known as the bacon-loving model dating actress Michelle Rodriguez, doesn't like getting naked as much as we thought -- at least not on cameras that aren't her own. Her Instagram feed could have fooled us.
Misan Sagay took the time to talk to in The Foxlight's Michael Tammero at the premiere of her new movie, "Belle." Watch the video above to get her take.
Mariah Carey's got a new album coming out Friday. And here's what she's got to say about that.
Want to see ScarJo's baby bump? Too bad. It looks like it's going to be "removed" from the upcoming "Avengers" movie.
While Gwyneth Paltrow wears a $895 hoodie, she wants you to know that the MET Gala is not happening for her this year. It's just not fun enough. Another conscious uncoupling?
Meet Lindsay Lohan's alleged married Spanish lover who also happens to have two children.
According to a newly released note, Kurt Cobain may not have been too fond of his wife Courtney Love.
Turns out ladies man George Clooney's a big old romantic after all: To propose, he went the traditional route and popped the question over a homemade meal.
Bob Dylan's handwritten lyrics to "Like a Rolling Stone" are being auctioned. And chances are you can't afford them.
What's the secret find Carrie Underwood's happy marriage? Her husband stays out of the way when she's working.
Scott Eastwood has landed the leading role in upcoming Nicholas Sparks movie.
How does Pharrell hide a zit? With a Mickey Mouse bandage. Of course.
Kristin Chenoweth is set to play Maleficient in a Disney Channel film called "Descendants." But seeing as Angelina Jolie is playing the same character in an actual movie, Chenowith's portrayal is inevitably destined to go largely forgotten.
Zac Efron is sticking with that kind of unbelievable story about fighting off a homeless man while cruising the streets of Downtown L.A. in search of sushi.
And it appears Cheetos are having a moment: A fast food chain called Taco John's has debuted a Flamin' Hot Cheetos Burrito, because why should Taco Bell be the only franchise allowed to stuff their fast food with junk you can easily find in a vending machine?