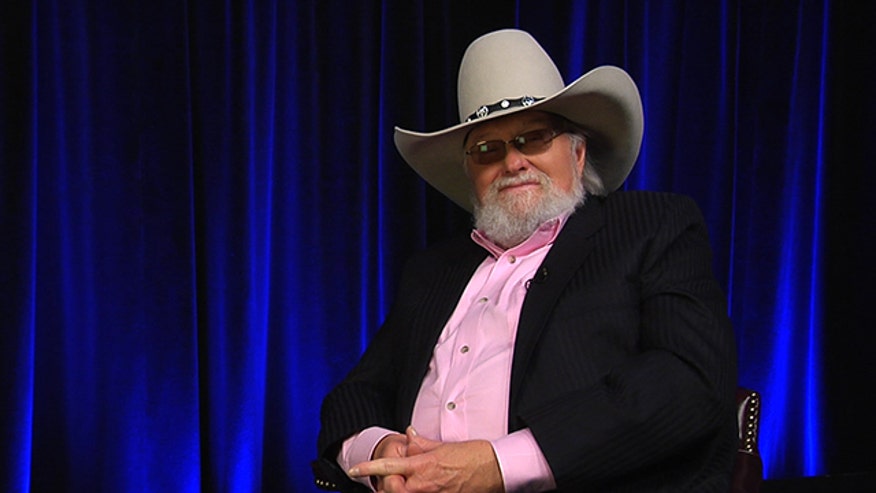 Here's what everybody's going on about:
Heidi Klum is continuing to pretend that going topless is no big deal while on vacation in Mexico. But maybe she's got a point. Maybe we're the squares for making such a big deal out of the human female form …
Wait, nevermind! Get a load of Dita Von Teese on her latest tour, appropriately called "Burlesque! Strip Strip Hooray!" If you want to see half-naked pictures of a woman who does not (at all) look like she's 41, click that link!
Charlie Daniels chatted recently with Fox News Magazine and dished on his favorite cover of "The Devil Went Down To Georgia." Watch the video above to see what he had to say about that.
A source told E! News that Prince Harry's friends and family feel that Cressida is too much of a "free spirit" to join the royal family. Apparently, they'd rather see Harry with a stuffier, more lethargic gal.
"Fashion Police" co-host Kelly Osbourne has switched up her look by shaving off half of her head. She's evidently still adamant about that purple/gray dye-job, though.
Miley Cyrus was forced to cancel a Kansas City concert after suffering a severe allergic reaction to anti-biotics. Or maybe the anti-biotics just gave up.
Princes William and George, along with Kate Middleton, arrived in Sydney, Australia, on Wednesday morning. And Kate wore a banana yellow dress that's surely going to sell out in the next few hours.
Perhaps confusing the plot of "Avatar" with real life, the producers of the upcoming "Fast and Furious 7" have hired Paul Walker's two brothers to stand in for the late actor in the film's unfinished scenes.
Leonardo DiCaprio and a friend were fake-fighting (?) at Coachella over the weekend. Or maybe that just how DiCaprio spun the situation, seeing as he seeming got the fake-snot beat out of him:
The Victoria's Secret Fashion Show, and all of the cleavage that comes with it, will be filmed in London this year. So expect some British boy band like One Direction to perform.
As reported by Us Weekly, Mila Kunis and Ashton Kutcher are expecting a baby girl. Let's hope she gets her mother's looks and her father's boyish obsession with "punking" people.
Beyonce and Jay Z are planning on co-headlining their first tour together, scheduled for later this summer. Now you can enjoy "Crazy in Love" and "Drunk in Love," while also being "130 Bucks Poorer in Love."
Oprah Winfrey has reportedly pulled the plug on Lindsay Lohan's OWN docu-series, but apparently nobody told Lindsay yet.
On "Live! With Kelly and Michael," actress Alicia Silverstone revealed that when she was giving birth, the first 14 hours of her labor were "almost sexy," but the subsequent 13 hours, not so much. Isn't that how it always goes, though?
Kim Kardashian channeled Audrey Hepburn during a recent photoshoot in Miami, if Audrey Hepburn had a significantly larger butt.
Former "How I Met Your Mother" actor Neil Patrick Harris posed for a Vanity Fair photoshoot with a huge python literally crawling out of his pants.
CBS execs say that Chelsea Handler is not being considered to take the 12:30 p.m. slot from Craig Ferguson, even though that's exactly what she's hinting at in this Instagram photo she posted.
Tori Spelling told Us Weekly that she'll never again trust husband Dean McDermott after his recent admission of infidelity. But she says she's not leaving him, so who knows what the hell is going on?
And finally, Puff Daddy is scheduled to receive an honorary doctorate degree from Howard University, so expect him to once again change his name. Our guess is "Doc Cîroc."