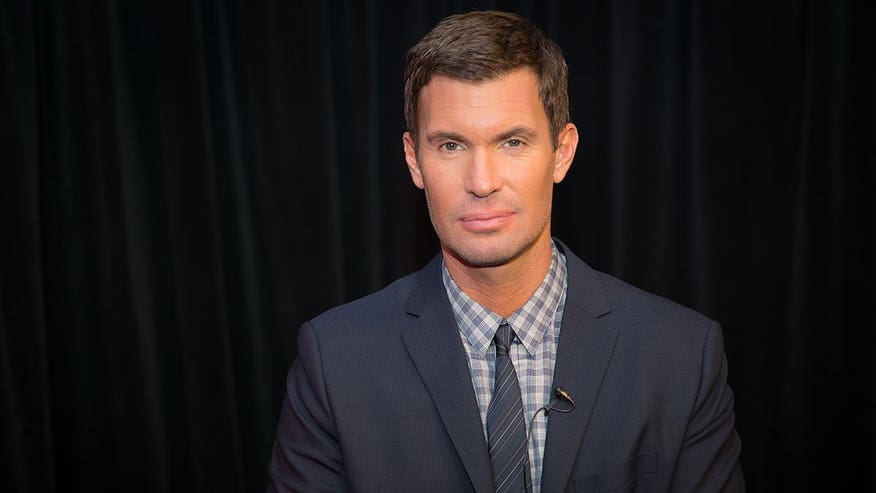 Here's what we're gabbing about at the water cooler:
After attending a ballet class, Taylor Swift paraded around West Hollywood in the shortest shorts we've ever seen, which begs the question: Why wear pants at all, Taylor?
Khloe Kardashian joked on "Chelsea Lately" that she once had sex with OJ Simpson. We knew she loved athletes, but that's just sort of icky. She also wore a really low-cut dress.
Bravo's "Flipping Out" star Jeff Lewis recently sat down with Fox News Magazine to share his secrets on home buying. See what he had to say above.
Cressida Bonas finally made a public appearance in support of Harry, hooting and hollering from the stands of Wembley Stadium as he spoke during a We Day charity event.
After Katy Perry went on Australian television and Miley responded on Twitter and basically called Perry a hypocrite because John Mayer's tongue is much worse.
Somebody bought the bike from "Pee-wee's Big Adventure" for $36,000 on eBay. (We know it was you, Francis.)
Carmen Electra is now FHM's oldest-ever covergirl at the age of 41. If you're curious and/or a teenage boy from the U.K. who has yet to recieve your copy in the mail,
Lindsay Lohan and Jimmy Fallon played "water war" on "The Tonight Show." It's a lot like the card game, just with more opportunities to throw a drink in Lindsay Lohan's face.
Ireland Baldwin has split with boyfriend Slater Trout to start "focusing on work an school," which apparently involves eating tomatoes off the ground.
Latham Thomas, a pregnancy expert who runs website Mama Glow, recently tweeted that she spent hours talking to Justin Timberlake and Jessica Biel about different birthing methods. So we can probably expect news of a little Timberlake in the near future.
Martha Stewart participated in a Reddit "Ask Me Anything" session on Thursday, where she ended up giving sex advice. "Always take a bath before and after," was what she suggestsed.
Miranda Kerr is now the newest chest face of Wonderbra.
Justin Bieber got up and walked out of a deposition after a lawyer began asking him questions about Selena Gomez. He eventually came back, only to answer the lawyer's questions with snotty responses.
Betty White got all hot and bothered on "Conan" after getting a load of fellow guest Jason Momoa.
Shailene Woodley of "The Descendants" and "Divergent" revealed to The Hollywood Reporter that she's bisexual. "I fall in love with human beings based on who they are. Not based on what they do or what sex they are," she said.
San Francisco is planning to ban the sale of plastic water bottles within city limits. (Start expecting big business, Oakland's CostCo!)
Sean Penn and Robin Wright's daughter Dylan Penn has reportedly been offered a $150K deal to appear on the cover of Playboy. Somewhere, Ireland Baldwin is shedding a tear.
And finally, in an attempt to keep us all fat and happy, Krispy Kreme is planning to give away free doughnuts this Sunday, March 9. It has something to do with Daylight Savings Time, but who cares!?! Free doughnuts!!!