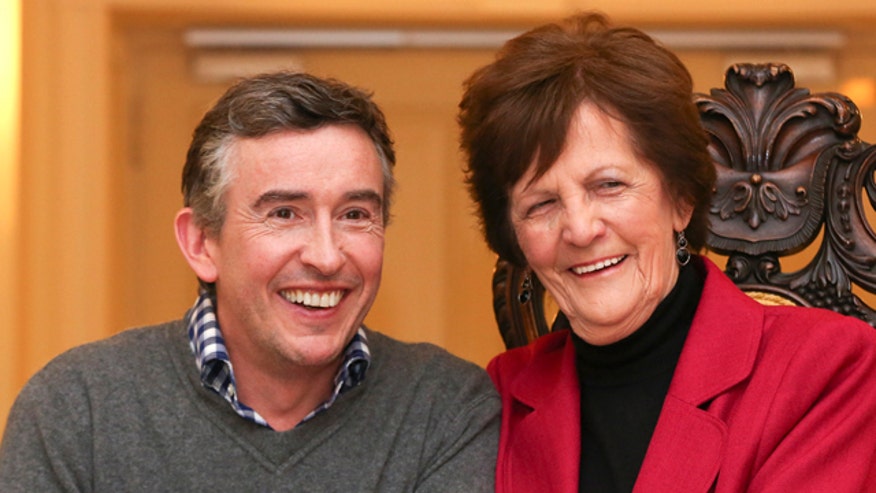 The Oscar-nominated motion picture "Philomena" tells the heart-wrenching tale of Philomena Lee as she searches the globe for a son who was involuntarily put up for adoption fifty years earlier.
On this edition of "In the FOXlight," Fox's very own Michael Tammero got to speak with the real Philomena Lee to learn more about her incredible, inspiring story.
"All I wanted to do was find him, find my Anthony," she told Tammero. Lee said she originally tried to keep the details of Anthony's birth a secret from her daughter, but once she found out, she was determined to help her mother find the long lost child.
"She found out that he worked in the White House … and that he had died." Lee said. "Then after that, Martin took it on."
The Martin she's referring to is Martin Sixsmith, the British journalist who helped Lee piece together her son's life story. Sixsmith eventually wrote a book based on his experience, called "The Lost Child of Philomena Lee," which is what served as the inspiration for "Philomena" starring Steve Coogan as Sixsmith and Dame Judi Dench as Lee.
Lee also gushed to Tammero about her first meeting with Dench, her on-screen counterpart.
"Superb lady," Lee gushed. "When I first met her, I was very apprehensive. When we heard she was going to play my part, well, what ordinary lady would think Judi Dench [would be] playing your life story? My friends didn't believe me of course. But I was glad to prove them wrong in the end."
To hear more about Lee's incredible story, watch "In the FOXlight" above.