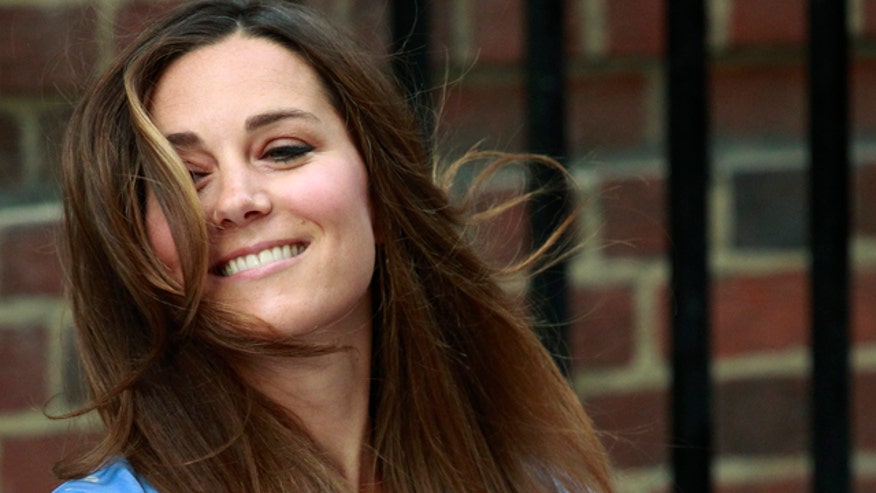 Here's what everybody can't shut up about:
Megan Fox and Brian Austin Green welcomed their second child on February 12, which they promply named Bodhi Ransom in the hopes that he'll grow up to be a monster truck mechanic.
Camilla Parker-Bowles and a royal family hairdresser have both reportedly told Kate Middleton that she should cut that beautiful, glorious hair of hers. THE NERVE. It's almost as bad as when the Queen told Kate to
Speaking of Kate's hair, if you like it as is, watch the video above to find out how you can do that at home.
Jennifer Lawrence's latest Dior campaign is here, and in our opinion, she looks more like a washed-out Shailene Woodley than a fresh-faced JLaw.
Christina Aguilera has announced that she's pregnant with her second child (her first with new fiance Matt Rutler), and will presumably stop shrinking now.
It was Rihanna's birthday on Thursday, and the singer celebrated the only way she knows how: with a half-nude hot-tub photoshoot for Instagram.
A crew member of the upcoming film "Midnight Rider," which chronicles the life of musician Gregg Allman, was struck and killed by a train while working on the production.
Surfer Anastasia Ashley, who has become infamous for showing you her butt on Instagram, will now show you her butt in the new Sports Illustrated Swimsuit Issue.
Speaking of the Swimsuit Issue, model Chanel Iman says she was almost bitten between her boobs by a lemur while shooting in Madagascar. (How is she so sure he wasn't just going for a "motorboat"?)
Jimmy Fallon welcomed Michelle Obama to "The Tonight Show" on Thursday night, where she gladly joined him and Will Ferrell in a sketch about awkward teenage girls having a slumber party:
Justin Bieber has rented an Atlanta mansion that strongly resembles a spaceship. Phase One of is complete, we assume.
The Daily Mail is calling this new Kate Upton photoshoot "sexy" because she's wearing a corset while fully-clothed, but we think she looks more like a frightened woman waiting for the police after a home invasion.
Elizabeth Olsen claims that Ashley is now her favorite sister after Mary-Kate forgot her birthday.
Britney Spears has dyed her hair red. It's also quite apparent that she owns an Air Curler hair styling system:
Come 2015, we're probably going to be seeing Steve Jobs' face on a postage stamp, because if there's one thing Jobs loved, it was painfully slow snail mail.
In Katy Perry's new video for her song "Dark Horse," she re-imagines Ancient Egypt as a place full of Twinkies and Flamin' Hot Cheetos.
And finally, Taco Bell is intruducing new XXL Tacos on February 27, so break out your XXL sweatpants for your soon-to-be XXL rear-end.