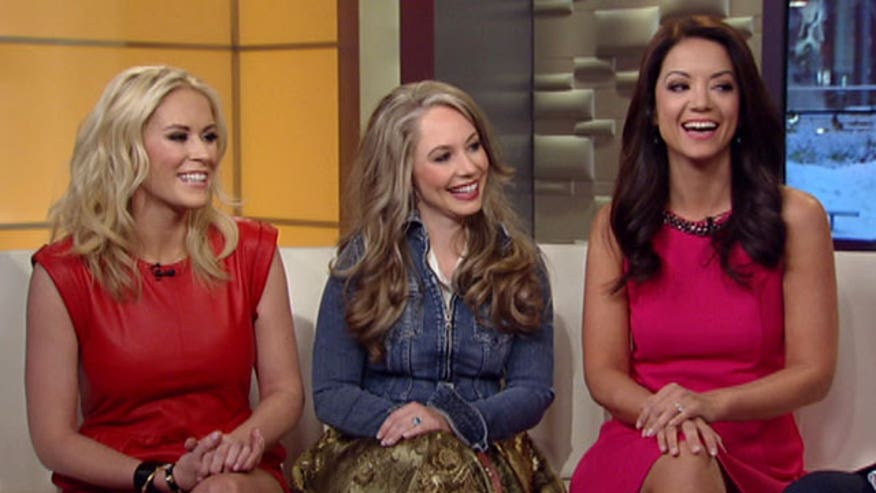 NEW YORK – Plenty of "Real Housewives" and "Desperate Housewives" have graced our TV sets over the past few years, but at the end of the month, "Nashville Wives" will be entering the ever-competitive reality wives scene.
TNT's "Private Lives of Nashville Wives" will feature the stories of ladies from country music's hometown, and as with most reality shows, yes, there will be some drama.
"I think that you're still going to get that train wreck factor for sure, but I think that, you know, what we're really dealing with is kind of on a deeper level," cast member Sarah Davidson told Fox News. "A lot of our story lines are real-life things that I feel like a lot of Americans will really identify with."
One major focus of the show is giving viewers a behind-the-scenes look at the country music scene, Cassie Chapman explained.
"It's not glamorous," Chapman said of the industry.
Davidson, who is trying to make it big as a musician, agreed, adding that she'd pretty much do anything for stardom.
"You get to see, kind of, someone chasing a dream, and really believing in something so much that, you know, I'm willing to do whatever….whatever it takes within moral reason," she said.
"Nashville Wives" is different from similar series because it focuses a lot on the ladies' families, not just the relationships between the cast members, Erika Page White said.
"We're in our homes. Our families are there. We kind of look at each individual, as well as the struggles that they're going through."
"Private Lives of Nashville Wives" premieres on TNT on Monday, Feb. 24.