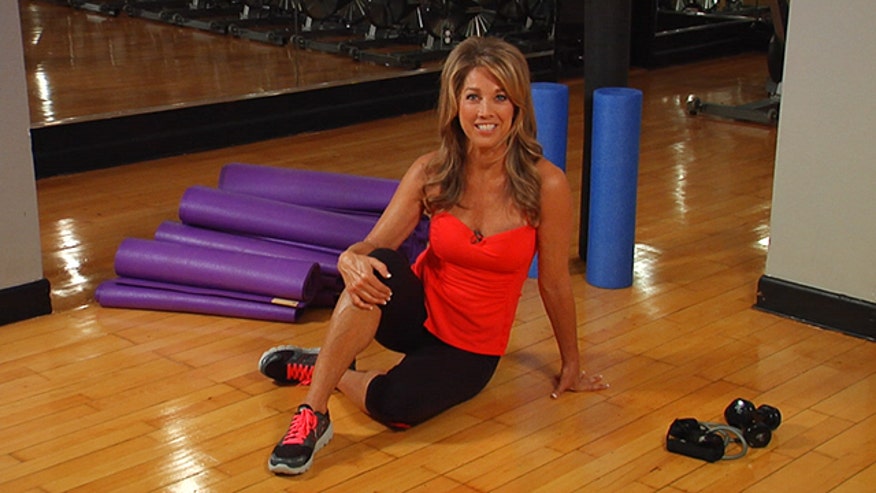 Here's what everybody's gabbing about:
Paris Hilton celebrated her 33rd birthday by baring nearly everything as she flashed photogs. We would expect nothing less.
Christie Brinkley, 60, looked incredibly hot in a at some kind of Barbie/Sports Illustrated event. Doesn't matter where she was, actually. Just take a look.
Want a body like Brinkley's? Learn about Denise Austin's secrets for a fat-blasting workout in the video above.
Kate Middleton picks up dog poop just like everyone else. Here's the photographic evidence.
Rihanna claims she never wears a bra unless she's only wearing a bra. In other words, whenever you see RiRi with her shirt on, she's letting her RiRis hang free.
Bradley Cooper isn't much of a fan of underwear either, opting to go "commando" during the White House state dinner last week. But at least he didn't poop his pants, like that one time Al Roker visited the White House in 2002.
Jimmy Fallon's first night hosting "The Tonight Show" was a star-studded spectacle, with cameos from Robert De Niro, Joe Namath, Tina Fey, Joan Rivers, Kim Kardashian, Lindsay Lohan, Mike Tyson, Stephen Colbert and Lady Gaga. (And that was all within the span of three minutes)
Speaking of Lady Gaga, she stepped out in the frigid NYC weather before her "Tonight Show" appearance wearing little more than a mesh bodysuit.
Katy Perry — complete with an almost-bob haircut — was spotted with a ring on her left ring finger, leading some to speculate that John Mayer proposed. He's probably not the one who cut her hair, though.
Charlie Sheen insists that he's not getting a pre-nup before marrying his current fiancee Brett Rossi, because Charlie Sheen apparently refuses to learn from his mistakes.
Sports Illustrated has pulled out all the stops for this year's Swimsuit Issue, and one of those stops includes Kate Upton, wearing a skimpy bikini, inside a zero gravity chamber.
Selena Gomez was spotted hanging out with One Direction's Niall Horan, or as we like to call him, the blond one.
Victoria Beckham admitted that she no longer has her breast implants in the March issue of Allure. "I don't have them anymore … I think I may have purchased them," she said.
Actress Gal Gadot is beefing up to play Wonder Woman in the upcoming "Man of Steel" sequel.
On Monday's "The View," Barbara Walters admitted to owning a vibrator which she's named "selfie." We can only assume, therefore, that she calls self-taken smartphone photos "Dr. Feelgoods."
Shia LaBeouf is still skywriting, this time plastering the words "start creating" across the Los Angeles sky. But the denizens of California would probably rather take that advice from a man who actually creates original material of his own.
A woman in South Carolina was jailed for failing to return a VHS tape of "Moster-In-Law" (which she rented in 2005) to her local video store, which is now out of business.
And finally, Sports Illustrated's website featured a "Throwback Thursday" gallery which somehow included a topless selfie of Danica Patrick from 2008, nipple and all.