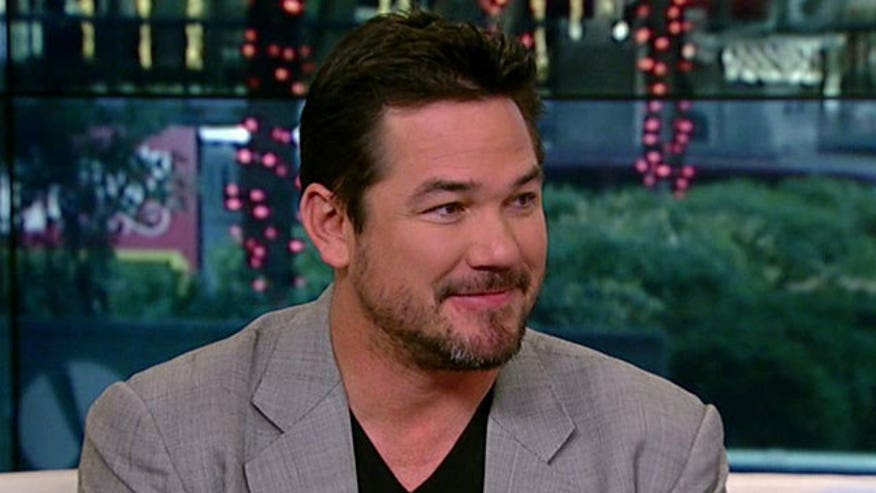 Dean Cain didn't believe in Bigfoot before he started filming the upcoming reality show "10 Million Dollar Bigfoot Bounty," but now his views have changed.
The series premieres on Spike TV on Jan. 10, and the former "Superman" star hosts the reality show, which features nine teams of two people, all searching for the creature.
"Since I've already shot the show, I can't say definitively whether I believe there's a Sasquatch, Bigfoot, Yetty out there," Cain said on "Fox & Friends" on Wednesday. "But I will say this: I started off as a major skeptic and I'm much less skeptical now than I was."
MORE: Bigfoot hunter claims to have killed beast and has proof
In order for a contestant to win the competition series, they must show proof that they've tracked down Bigfoot.
"We have field tests first, and then we have a hunt, and if they can find definitive DNA and visual proof...they win $10 million."
Cain explained that a New York University expert will test the DNA samples to determine if the contestants have actually found Bigfoot.
"We shot this thing in four different states. We were in places where we would drives for five hours," he recalled.
The reality show took Cain around Washington, Oregon, California and Michigan.
"We were in places where I don't think people had been ever, or in decades."
Watch the video above for more on Cain's Bigfoot adventures and to hear him gives his thoughts on politics and parenting.