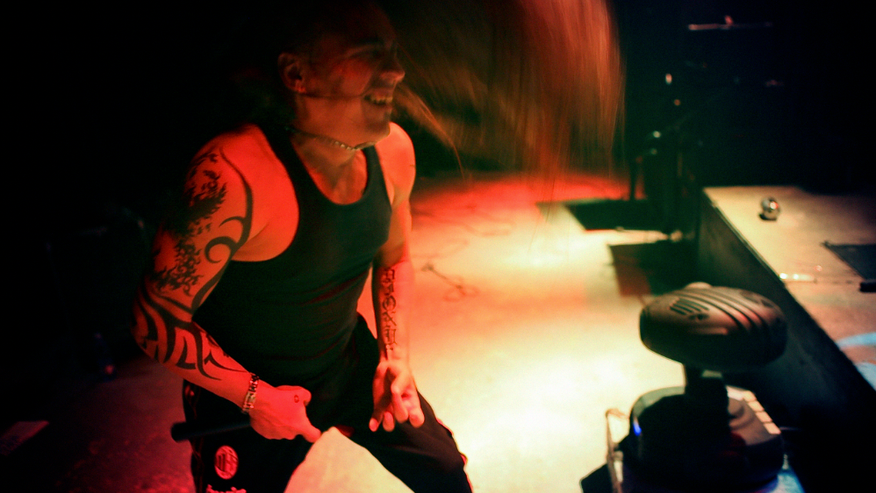 About four years ago, during a trip with NYU Tisch School of the Arts, filmmaker and hard rock lover Nicholas Brennan stumbled across a heavy metal scene in one of the most unthinkable places ― Havana, Cuba, where free expression is strictly controlled.
"[It] really blew my mind because you spend so much time looking at the differences between Cuba and the United States and Cuba and the rest of the world," Brennan, 25, told Fox News Latino.
"I was like 'wow, what is this?' and then you walk around and you see a guy with a Che Guevara tattoo and a communist official walking around; it was that juxtaposition that really latched on to me," the Portland, Maine, native recounted.
"As soon as I walked in, I said 'this is a story that needs to be told,'" Brennan continued.
With a sense of renewed inspiration, Brennan approached the band, Zeus, and pitched them the idea of telling their story in a short documentary film. They quickly jumped on board and "Hard Rock Havana" was conceived.
"They very much trusted [me with] their story … They've opened up their lives and I have been very privileged and blessed with the opportunity to share their story and their struggle with the wider world," Brennan said.
Zeus has been performing since the 1980s, a time when American-influenced music was officially banned by the Castro government and the long-haired rockers – called "freakies" – were routinely thrown in jail and concerts were broken up by state police. The Zeus members also served time more than once.
Brennan describes them as the Metallica of the Cuba, except instead of making millions off their music, they live in modest homes. And, probably most remarkably, since 2007 – when the Cuban government started giving signs of opening up – the band left the underground and became part of the government's Agency of Rock, which serves as the sole promoter, manager and distributor of all things Cuban rock.
"The band is unbelievably talented," he said. "They've been around 25 years and they've had like 25 different members since I started shooting it … it's evolving, recreating itself, but have stuck to a dream, very much a passion."
The documentary's producer John Logan Pierson told Fox News Latino the band members are leading examples of the ingenuity found on the island. He said Zeus' lead singer Diony Arce, who is now 48 and the only one who has remained since the beginning, was first introduced to rock music when he ventured to the northernmost point of Havana with a transistor radio.
"Holding his radio just at the right angle, he was able to get the rock stations from Miami," Pierson said.
"Hard Rock Havana," 11 minutes long, premiered at the 2010 Tribeca Film Festival and ignited a passion in Brennan and his producers to delve deeper into Zeus' story.
Over the last several years, the production team has been traveling back and forth between New York and Cuba with special visas and has filmed more than 120 hours that they will compile into a feature-length documentary.
"After Tribeca, people would approach (Brennan) asking, 'Well, what happens next? We just met these characters and we want to know more,'" Pierson said. "He has opened up this window that people really wanted to peer through. I was fascinated with the story."
Pierson, who is also 25, explained they were able to shoot all those hours thanks to funding received from the Moving Picture Institute and a major grant from the Chris Columbus/ Richard Vague Film Production Fund through NYU's Tisch School of the Arts. They also completed a successful Kickstarter campaign that will help fund editing of the final product.
Brennan said they look to enter the editing studio at the beginning of the New Year and hope to have it all completed by the end of 2014.
"For me it's looking at music and art in general through the lens of this band as a way of seeing, looking at Cuba in a broader sense," he said. "It's a lot more fun to make a film about musicians, than it is [to shoot] a sort of staged political film. And I think there is a much larger picture that we can find, that (viewers) can sort of witness with this band and their story."
Follow us on twitter.com/foxnewslatino
Like us at facebook.com/foxnewslatino
Lucia I. Suarez Sang is a Reporter for FoxNews.com.
Follow her on Twitter @luciasuarezsang