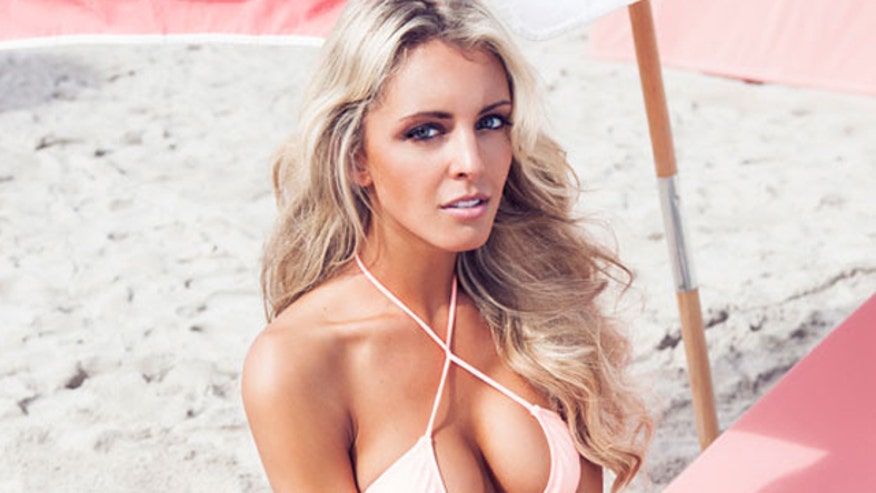 Maxim Magazine's annual Hometown Hotties contest invites women across the United States enter for their chance of becoming a Maxim spokesmodel. This year's lucky winner is Georgia native Rebecca Garcia. She and Maxim editor Dan Bova joined us in the FOX411 studio to chat about the newly minted Maxim model's upcoming whirlwind year.
"Ever since I was a little girl I would pick up Maxim Magazine, and I always thought they were the most beautiful women in the world so I always wanted to be one of them," Garcia said. "And, thankfully Maxim had this competition it gave me the opportunity and I decided to go for it."
Rebecca described how Maxim broke the news that she was the winner.
"They brought me to New York because I'm from Atlanta. I have a weak spot for animals particularly puppies, and they told me I was going to interview the puppies for the Puppy Bowl for Animal Planet," she said. "I had a script and everything written and I got here and they sent me downstairs and all of the sudden, 'surprise,' and trumpet players, confetti and balloons and they definitely got me."
Bova explained what set Garcia apart.
"She is the sweetest person on Earth you will ever talk to, and her personality just came out in her videos," he said. "And not only is she beautiful and someone you want to hang out with, grab a beer with, she just seemed really cool."
The year ahead for Rebecca will be jam packed.
"She'll be at the Super Bowl. She'll be at our Hot 100 party. She'll appear in the magazine and on the website through shoots," Bova said. "She'll be traveling the world speaking the gospel of Maxim to the masses."
Fox News.com Reporter and FOX411 host Diana Falzone covers celebrity news and interviews some of today's top celebrities and newsmakers. You can follow her on Twitter @dianafalzone.