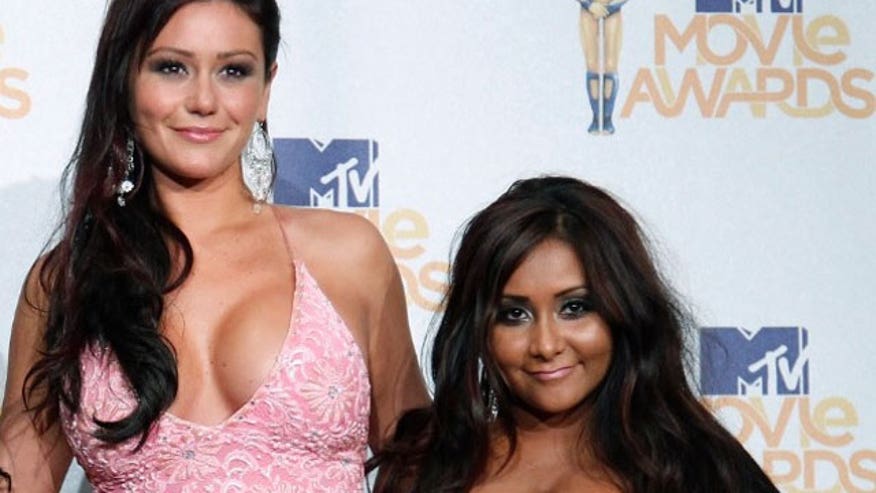 Welcome to Break Time! Here's what's happening on the web today (aside from Kim Kardashian's topless scene in Kanye West's video):
Snooki and Jwoww dress as iconic TV characters and they pull it off with ridiculously well.
Olivia Munn gives subtle sexiness on magazine cover.
A kitten barks like a dog. Silly kitten you're supposed to purr. Oh fine…be cute.
A dude real-time tweets his neighbor's break up. Invasion of privacy or completely ethically sound? Considering it went viral…we're guessing it's OK.
It used to be said that a degree in fine arts was less handy than 10 cents in your pocket…that was until this study. Art geeks unite!
Most companies have Twitter handles but some have forgotten that even on social media...the customer is always right.

It's always a better day when a former Frat guy explains life lessons. Today's theme is brotherhood. Oh gee.

An entire blog post dedicated to Channing Tatum's daughter getting her first tooth. Meanwhile back to anything else more important...

Themed Weddings...whether you love glitter or fairies, there is something special out there for you.

Fox News.com Reporter and FOX411 host Diana Falzone covers celebrity news and interviews some of today's top celebrities and newsmakers. You can follow her on Twitter @dianafalzone.