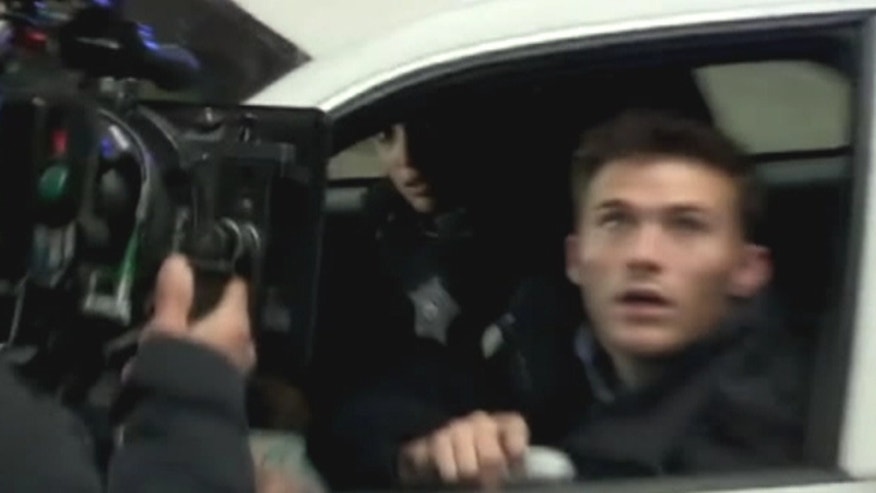 In the first part of his interview with Scott Eastwood, FOX's own Michael Tammero learned about the up-and-coming actor's latest projects.
WATCH: Actor Scott Eastwood on Dad Clint and Working With Brad Pitt
This time around, Tammero got a bit more personal, asking the 27-year-old actor about his family, and specifically, whether or not he'd consider following his father's footsteps into the political arena.
"Never say never," Eastwood replied, "but I don't think it's for me."
Instead, it sounds like Eastwood is content to pursue acting — and he gets a lot of support from mother Jacelyn Reeves. "My mom is my best friend and my biggest cheerleader," admits Eastwood.
For the complete interview, along with Eastwood's personal definition of a "real man," watch the video above.