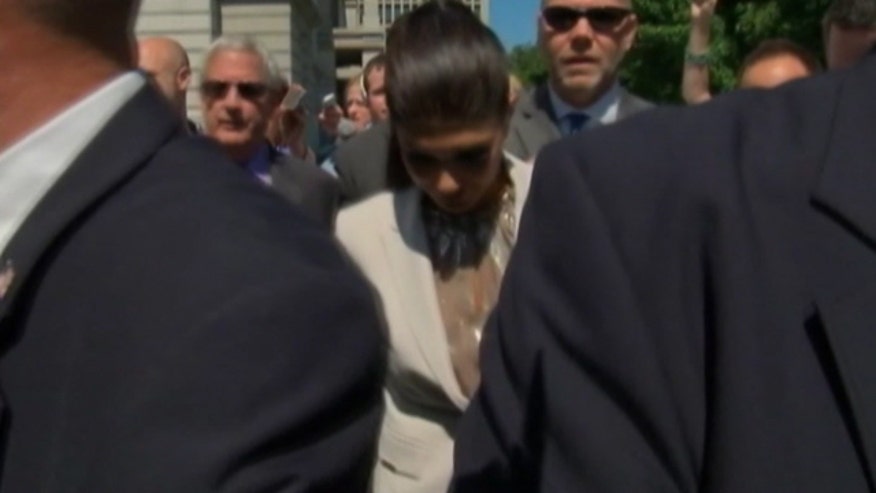 "Real Housewives of New Jersey" star Teresa Giudice and her husband Joe have encountered a lot of drama on their hit reality show, but this week, their reality got a little too real.
The Giudices were charged in a federal court with conspiracy to commit mail and wire fraud, bank fraud, making false statements on loan applications, and bankruptcy fraud. Joe was also charged with failing to file his taxes for five years.
If convicted, they could spend decades in prison.
But no matter the legal outcome, could Teresa, who is currently one of the most popular yet polarizing cast members, see her very popular and lucrative relationships with several brands ruined?
Surprisingly, our In the Zone experts say: probably not.
"Teresa has her hands in a number of business ventures. She has her own line of branded Bellini cocktails. She has her own Skinny Italian cookbooks. She has her own line of clothing. She's definitely a business woman and she's a business herself. Her brand is very important to her as a seller," said Fox Business.com reporter Gabrielle Karol. "I spoke with Cliff Courtney who is at Zimmerman Advertising; he's a branding and marketing expert. He said it's probably not damaging to her as a brand. Obviously, he says Teresa's being scandalous and over the top and dramatic, that's part and parcel with her brand. She's flipping tables in Season 1, that's who she is."
Matt Coppa, Deputy Editor at Star Magazine, agrees.
"For most celebrities, if this news came out, it could destroy them. [The Guidices] are in a particular position because they weren't part of the demure Housewives of New Jersey," Coppa said. "They are the Real Housewives, and they are known for very boorish behavior."
So far, at least some of the companies she's associated with are sticking with her.
"Fabellini (Teresa's line of wines) released a statement saying they were going to sticky by Teresa and rise above," said SiriusXM Radio personality Cristina Palumbo. "Bravo, I'm not sure how that works legally, and I'm not positive if they'll have to testify or if they'll be back for Season 5, but she has got a militant army of a fan base. I have never seen anything like it."
Fox News.com Reporter and FOX411 host Diana Falzone covers celebrity news and interviews some of today's top celebrities and newsmakers. You can follow her on Twitter @dianafalzone.