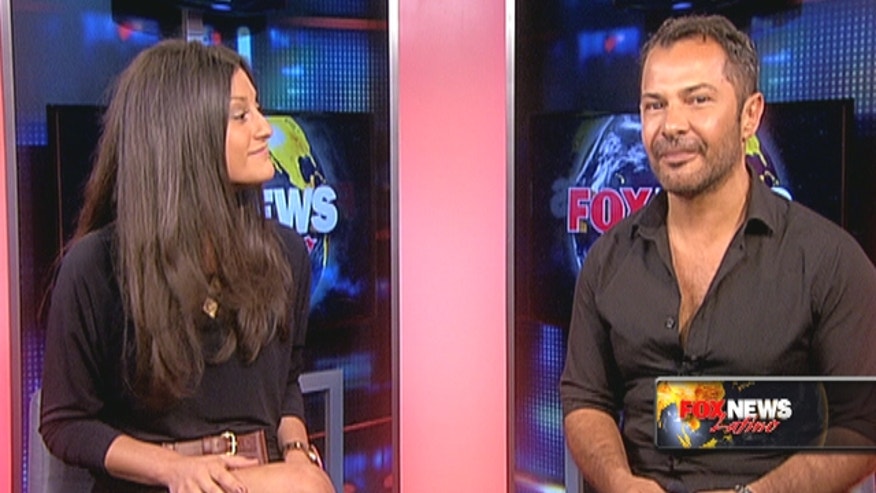 For most of us styling hair can be a tedious task, to say the least. But Argentinean hair stylist Ricardo Rojas seems to have a magic wand to make bad hair days disappear.
Rojas, who was Donatella Versace's personal stylist for eight years, discovered at a very young age a remarkable talent for styling hair back in San Miguel de Tucumán, Argentina.
"It was at the age of 4 or 5; I was very attracted to the texture of hair," he told Fox News Latino.
"All the women were cooking in Argentina back then, and I ended up doing shinyons back then and then started cutting everybody's hair at home," he recalled.
And from Argentina to his New York City salon, now Rojas combs through his Hollywood clients' individuality to find the perfect style for their hair.
With his elegant approach and trendy technique he's managed to attract big names such as Salma Hayek y Eva Longoria — he recently styled Longoria's locks for the Cannes Film Festival.
"What was a dream became a reality," Rojas said.
Fox News Latino had the chance to experience Rojas' magic first-hand when he agreed to take me and FNL writer-reporter Kacy Capobres down Hollywood lane and recreate some celebrity style on our locks.
"I was thinking to bring back on you the look I worked on for Eva at Cannes," he told me. "Your look is more of a 1960s half-up half-down, and Kacy is more of the Great Gatsby's look," he added. "It's totally red carpet for both of you."
We happily put our hair in his hands and, viola! Although we didn't actually hit the red carpet, our hair was definitely red-carpet ready.
Follow us on twitter.com/foxnewslatino
Like us at facebook.com/foxnewslatino