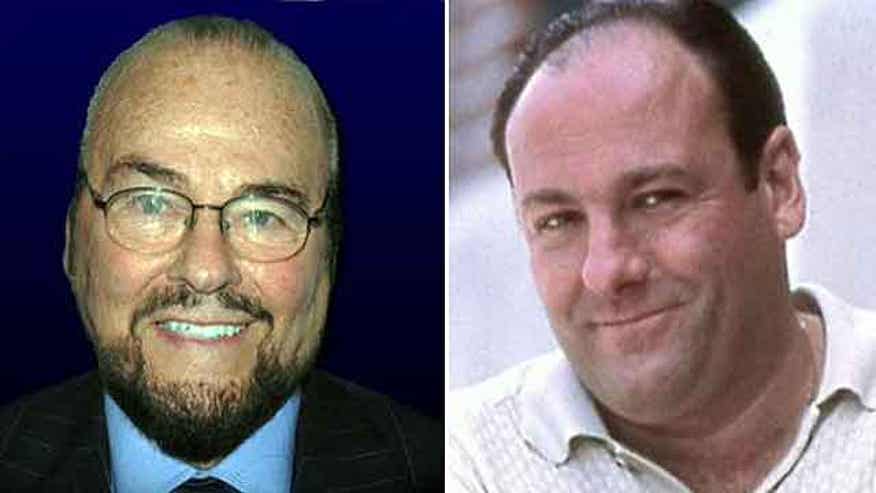 Actor James Gandolfini, who rose to fame as crime boss Tony Soprano on the "The Sopranos," died of a possible heart attack in Italy.
Hospital officials say the actor, 51, arrived by ambulance at 10:40pm. Resuscitation efforts were suspended and he was pronounced dead at 11:00pm.
An autopsy will be performed within 24 hours of his death, as required by law.
Gandolfini was on vacation in Italy with his 13-year-old son Michael and his sister, who reportedly found him unconscious in the bathroom of their hotel and called for help. He was due to take part in a film festival this weekend.
A New Jersey native, Gandolfini appeared in films and on the stage before his breakthrough part in 1999 as Mafia boss Tony Soprano in the HBO series, which brought him three Emmys during its six-year run.
"We're all in shock and feeling immeasurable sadness at the loss of a beloved member of our family," said a statement from HBO. "He was special man, a great talent, but more importantly a gentle and loving person who treated everyone no matter their title or position with equal respect.
[pullquote]
"He touched so many of us over the years with his humor, his warmth and his humility. Our hearts go out to his wife and children during this terrible time. He will be deeply missed by all of us. "
His managers Mark Armstrong and Nancy Sanders said, "It is with immense sorrow that we report our client James Gandolfini passed away today while on holiday in Rome, Italy. Our hearts are shattered and we will miss him deeply. He and his family were part of our family for many years and we are all grieving."
Organizers of the Taormina Film Festival in Sicily were scrambling to put together a tribute to Gandolfini, who had been expected to attend the festival's closing ceremony this weekend and receive an award. Organizers Mario Sesti and Tiziana Rocca said Gandolfini will instead be honored with a tribute "remembering his career and talent."
He is survived by his wife, Deborah Lin, their baby daughter and his son Michael, with his ex-wife, Marcy Wudarski, from whom he was divorced in December 2002.
Gandolfini, easily recognized with his bear-like frame, turned Tony Soprano into a multi-faceted character who merged mob boss and family man. In addition to his Emmys, the part brought him a Golden Globe and a Screen Actors Guild Award.
He played Defense Secretary Leon Panetta in Kathryn Bigelow's Osama bin Laden hunt docudrama "Zero Dark Thirty." He worked with Chase for the `60s period drama "Not Fade Away," in which he played the old-school father of a wannabe rocker. And in Andrew Dominick's crime flick "Killing Them Softly," he played an aged, washed-up hit man.
On Broadway, he garnered a best-actor Tony Award nomination for 2009's "God of Carnage."
Deploying his unsought clout as a star, Gandolfini produced a pair documentaries for HBO focused on a cause he held dear: veterans affairs.
Gandolfini's performance in "The Sopranos" was indelible and career-making, but he refused to be stereotyped as the bulky mobster who was a therapy patient, family man and cold-blooded killer.
After the series concluded with its breathtaking blackout ending, Gandolfini's varied film work included comedies such as "In the Loop," a political satire, and the heartwarming drama "Welcome to the Rileys," which costarred Kristen Stewart. He voiced the Wild Thing Carol in "Where the Wild Things Are."
Gandolfini grew up in Park Ridge, N.J., the son of a building maintenance chief at a Catholic school and a high school lunch lady.
After earning a degree in communications from Rutgers University, Gandolfini moved to New York, where he worked as a bartender, bouncer and nightclub manager. When he was 25, he joined a friend of a friend in an acting class.
Gandolfini's first big break was a Broadway production of "A Streetcar Named Desire" where he played Steve, one of Stanley Kowalski's poker buddies. His film debut was in Sidney Lumet's "A Stranger Among Us" (1992).
In a December 2012 interview with The Associated Press, Gandolfini said he gravitated to acting as a release, a way to get rid of anger. "I don't know what exactly I was angry about," he said.
"I try to avoid certain things and certain kinds of violence at this point," he said last year. "I'm getting older, too. I don't want to be beating people up as much. I don't want to be beating women up and those kinds of things that much anymore."
"Sopranos" producer and creator David Chase issued a statement Wednesday night saying, "He was a genius. Anyone who saw him even in the smallest of his performances knows that. He is one of the greatest actors of this or any time.
"A great deal of that genius resided in those sad eyes. I remember telling him many times, 'You don't get it. You're like Mozart.' There would be silence at the other end of the phone.
"For Deborah and Michael and Liliana this is crushing. And it's bad for the rest of the world. He wasn't easy sometimes. But he was my partner, he was my brother in ways I can't explain and never will be able to explain."
New Jersey Governor Chris Christie also paid tribute to Gandolfini, saying, "It's an awful shock. James Gandolfini was a fine actor, a Rutgers alum and a true Jersey guy. I was a huge fan of his and the character he played so authentically, Tony Soprano. I have gotten to know Jimmy and many of the other actors in the Sopranos cast and I can say that each of them are an individual New Jersey treasure."
Sen. Robert Menendez, D-NJ, said late Wednesday he was saddened to hear about the death of a "talented actor whose unforgettable performances made him a television icon." He said Gandolfini was a proud New Jerseyan and a Rutgers University graduate.
The senator said he has displayed Gandolfini's photo in his Washington, D.C., office for years as part of a New Jersey Wall of Fame.
The Associated Press contributed to this report.