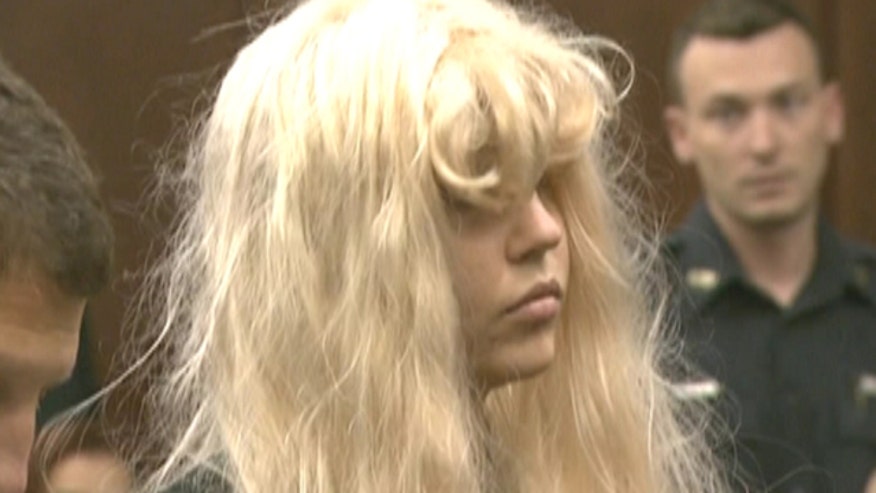 Maybe she was just hallucinating.
The NYPD yesterday said there was no evidence that Amanda Bynes was groped by cops who busted her for tossing a bong from a 37th-floor Midtown hotel room.
"Internal Affairs investigators have found no evidence to corroborate Ms. Bynes' allegations," NYPD spokesman Paul Browne said. "To the contrary, a credible civilian witness who was with the officers throughout told investigators that none touched Ms. Bynes inappropriately or otherwise engaged in misconduct at any time."
The troubled ex-child star claimed that two officers groped her and that one "slapped my vagina."
But Bynes still plans to sue the NYPD — and vowed yesterday to transform herself into a hip-hop star.
She told fans she'll go after New York's Finest in civil court, following her arrest last week for allegedly smoking pot and the bong toss.
"For once and for all, this is the last thing I'll say about the mistaken arrest," Bynes tweeted. "I'm suing NYPD for illegally entering my apartment, lying about drugs on me and lying about me tampering with non existent drug paraphernalia, then I'm suing for being put into a mental hospital against my will."
Got to NYPost.com for the full report.