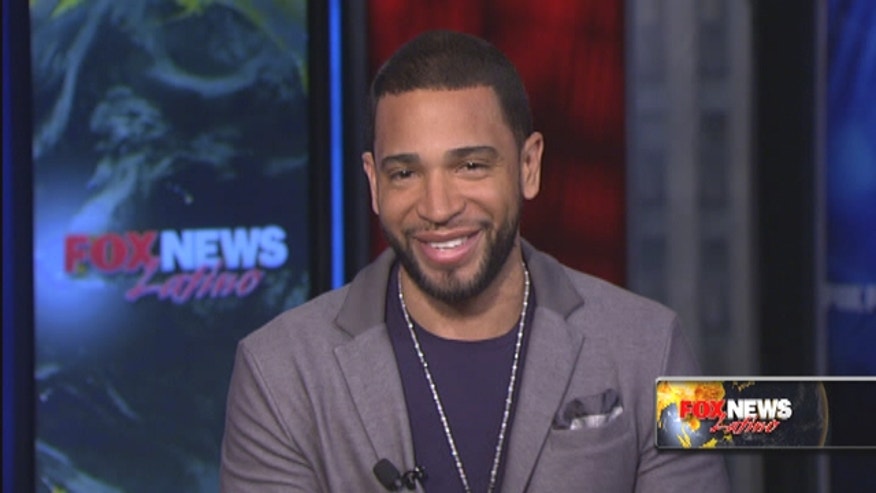 New York City – There's no question that more and more people are connecting to the soothing rhythms and sounds of Bachata. And one of the artists leading the pack in this genre is Dominican singer Henry Santos, whose sounds are captivating audiences all the U.S. and beyond.
Santos was first known for being a member of Aventura, a hit band also called the "Kings of Bachata." But then he appeared on and won on the hit reality show "Mira Quién Baila," taking his career to a new level. Now Santos is back to wooing us with his vocals. His current single, "My Way" is quickly becoming a big hit.
Click on the video above to find out how Santos switched from music, to television and then back again to music, plus his advice for Latinos who may not have grown up listening to Bachata.
Also this week, we're excited to announce the new issue of MY Lifestyle Magazine, a special double-cover edition in partnership with PETA (People for the Ethical Treatment of Animals) that features the talk show queen Wendy Williams and actress Patricia de León — both of whom took their clothes off for the sake of animal rights.
Plus, find our exclusive features with rapper Busta Rhymes, the hottest men in New York City and our Media Influencers feature with the top media gurus in the business. Congratulations to Fox News Latino's Francisco Cortes who is on the list...
MY Lifestyle Magazine is a boutique publication for chic bicultural Latinos. From health, beauty, travel, entertainment and fashion, this national publication reveals all the latest cultural styles and trends. It is the first multimedia platform for bicultural readers, as 85 percent of the content is in English and 15 percent in Spanish.
Follow us on twitter.com/foxnewslatino
Like us at facebook.com/foxnewslatino