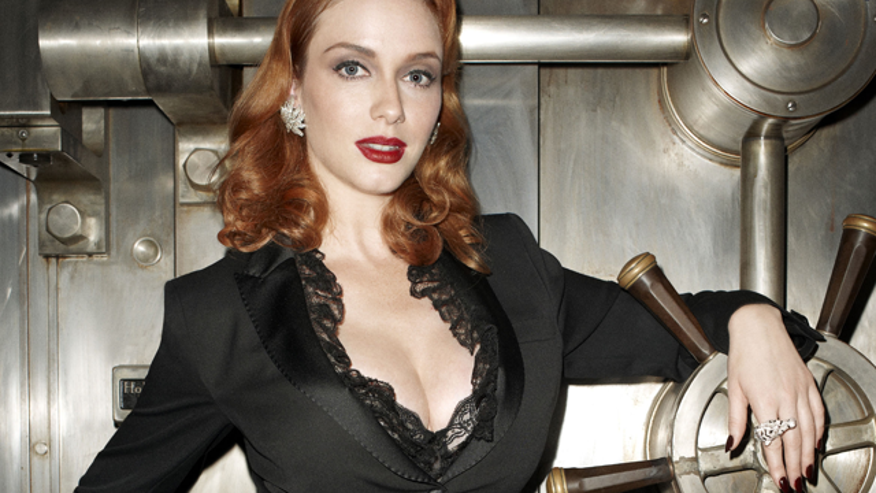 The 'Mad Men' beauty is the new celebrity spokeswoman for London Fog.
"Mad Men" beauty Christina Hendricks says the way to win her over is to suit up.
The actress told The Sun she had become enamored with the 1960s look as personified by co-star Jon Hamm as Don Draper in the advertising period drama — and believes men displayed much better fashion sense in those days.
"I think it is the idea that men didn't kick and fight when they had to put on a suit," she said. ""I like my husband [actor geoffrey Arend] in a suit. My husband wears suits all the time. He loves them and feels comfortable in them. I think a man dressed up looks nice."
Christina said the fashion in the sixth series of the cult drama — which premieres on April 7 — is funkier. "I think the men's fashion this year is standout. It is definitely groovier. My outfit in the first episode — I feel like Daphne from Scooby-Doo. It is a lot of Scooby-Doo outfits."