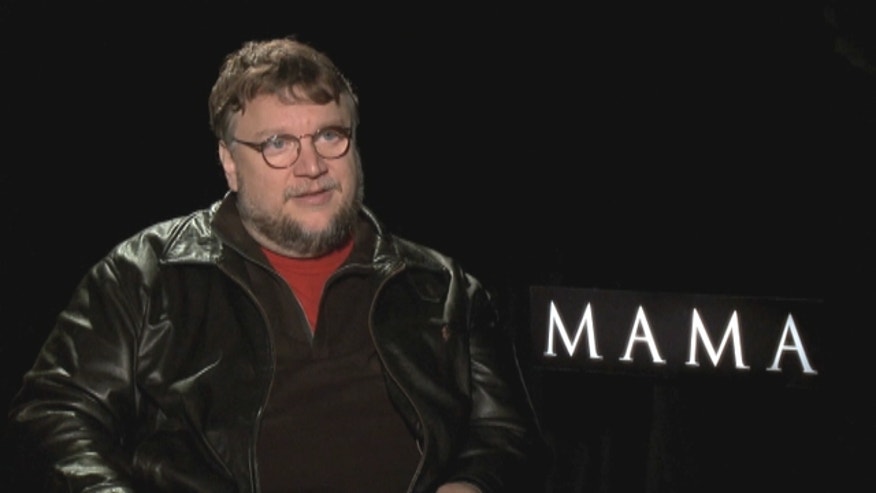 Guillermo del Toro knows horror and supernatural thrillers – he has a room in one of his homes filled with books and scripts of this genre…and has read each one of them.
Once in a while, del Toro finds something truly special. That was the case when he saw a 2008 short film by commercial director Andy Muschietti and his sister, producer Barbara Muschietti, called "Mama." Signing on as executive producer, del Toro helped expand their short to a full-length feature that is set for wide release on Friday, January 18th.
"Mama" is a supernatural thriller that tells the haunting tale of two little girls who disappear into the woods the day their parents are killed. They survive five years in the wilderness. Who or what kept them alive and what their connection is long after they are rescued is the mystery. Their uncle Lucas (Nikolaj Coster-Waldau) and his girlfriend, Annabel (Jessica Chastain) will soon find out – the hard way.
Academy Award-nominated actress Chastain (The Help) is almost unrecognizable in the role of Annabel, with jet-black hair and punk short haircut. Annabel is focused on two things, her band and her boyfriend, and helping him find his nieces who went missing five years prior. By the film's end, she has transformed herself into a "mom" and has battled "Mama."
You will not see the blood, guts and gore audiences are so used to in horror flicks. In this film, it's what you don't see that scares you.
Do you believe in ghosts? This psychological thriller makes you wonder if you should. The ghost in the film is a possessive mother and, as del Toro says, "we have all known of one, whether it's your own mother or a friend's mother or in fiction."
As Annabel tries to introduce the children to a normal life, she grows convinced of an evil presence in their house. Are the sisters experiencing traumatic stress, or is a ghost coming to visit them?
How did the broken girls survive those years all alone? As she answers these disturbing questions, the new mother will find that the whispers she hears at bedtime are coming from the lips of a deadly presence.
The filmmakers tease the audience for the first hour of the film, with fleeting glimpses of who or what "Mama" is.
Ten year old Megan Charpentier, Victoria, and 8-year-old Isabelle Nélisse as her little sister, Lilly, transform from beautiful little girls into grunting animalistic creatures who may be too far gone to bring back to the human world.
"Mama" is the ghost that lives in the closet, between the walls. The girls' drawings on the walls tell all, but the adults just don't get it. The filmmakers decided not to let the audience get a real look at the "monster" until the very end.
As the story develops, there are glimpses of that old familiar bedtime story many Latinos are familiar with, La Llorona, the folktale of the mother who drowns her children in the river and her spirit is condemned to search for them -- throughout eternity.
Follow us on twitter.com/foxnewslatino
Like us at facebook.com/foxnewslatino