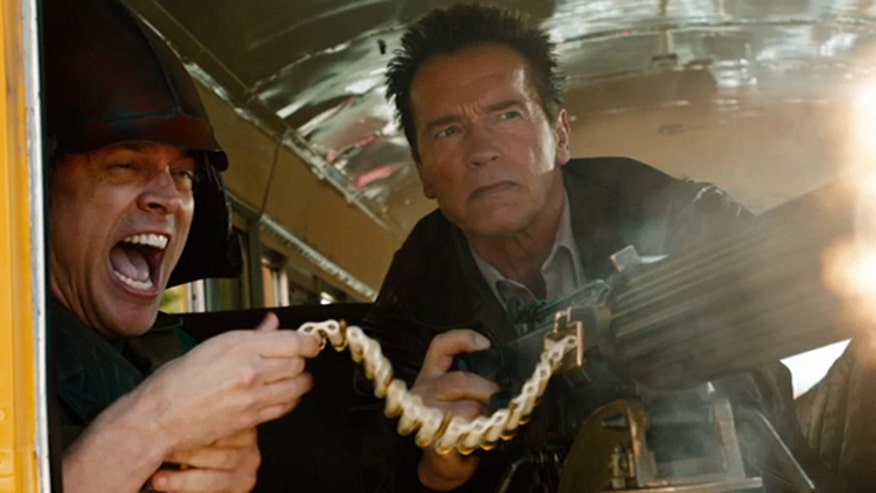 Guess who's back?
Arnold Schwarzenegger returns to the big screen in "The Last Stand."
The ex-California governor plays a small-town sheriff looking to make a "last stand" against a notorious drug kingpin plotting an escape to Mexico.
Does the "Terminator" still have what it takes? We're anxious to find out.
Also at the box office this week? Sex, crime and politics.
Catherine Zeta-Jones, Mark Wahlberg and Russell Crowe star in "Broken City." In this thriller, Crowe plays the mayor of New York City who has hired a private detective (Wahlberg) to investigate his wife's (Zeta-Jones) possible affair. Seems like a simple enough job…or is it??
Meanwhile, on the small screen, let the "American Idol" auditions begin!
The singing competition is back for its 12th season and we can't see what Mariah Carey, Nicki Minaj, Keith Urban and Randy Jackson have in store this time around.
And that's why We're Excited...Wednesday!