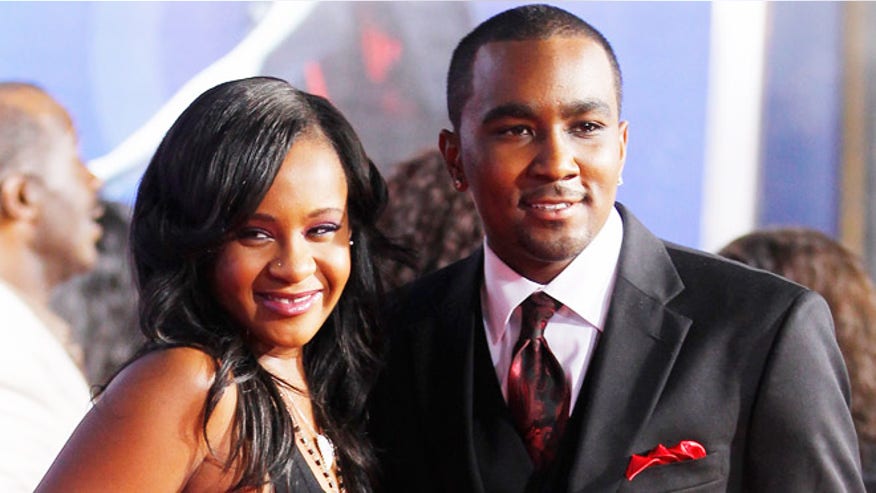 Well, that's interesting.
The late Whitney Houston's daughter, Bobbi Kristina, says she's engaged to her "adopted brother," Nick Gordon, in a shocking clip from Lifetime's upcoming reality show, "The Houstons: On Our Own."
"We're engaged," a giggling Bobbi says in a 30-second preview clip from the series, which premieres Oct. 24 and tracks Houston's extended family in the wake of the singer's untimely death last February.
Rumors have run rampant ever since that Bobbi, 19 — Houston's daughter with ex-husband Bobby Brown — was romantically linked to Gordon, 23, who was invited by Houston to live with her and Bobbi when he was 12 (because his birth mother could not care for him).
Gordon was never legally adopted by Houston.
But the family, and Bobbi, had denied the rumors — until now.
"No one knew from a godson you would turn into a boyfriend," Bobbi's uncle, Gary Houston, says to Gordon in the "On Our Own" clip, posted on Lifetime's Web site.
"Everybody else doesn't have to be in my business," says Gordon, who's flanked by Bobbi at a big table. "The family has made me out to be a bad person."
"I'm in love with him," says Bobbi. "They wanna see us fail," she says to the camera. "I got one thing to say — you won't."