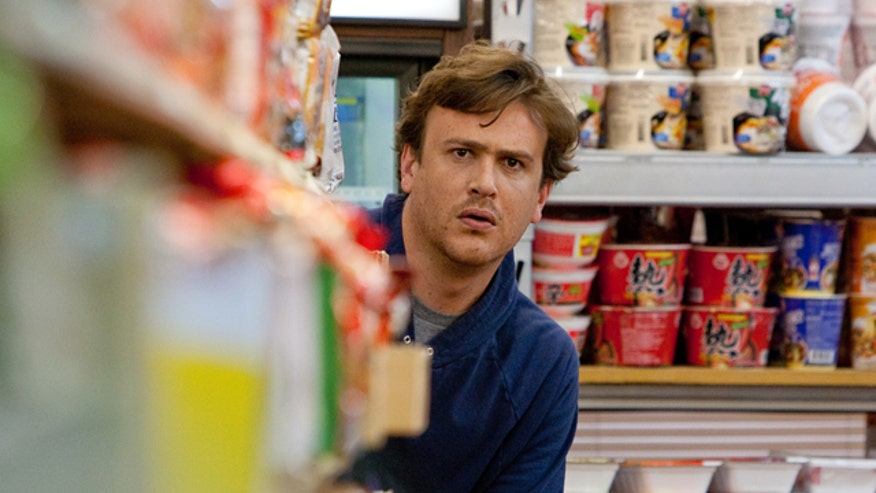 Funnyman Jason Segel has no problem showing off his birthday suit. After a revealing performance in "Forgetting Sarah Marshall," the actor is getting naked once again for a full-frontal scene in his upcoming movie, "The Five-Year Engagement."
We caught up with Segel at the New York premiere of his latest release, "Jeff Who Lives At Home," to find out his secret for looking buff in the nude, and what men everywhere can learn from his buddy Kermit the Frog.
Amber: What do you think it is about Kermit that Miss Piggy finds so irresistible, and what can women learn from her?Jason: Wow, that's a great question. I think what everyone loves about Kermit is that he's the consummate everyman. He's Tom Hanks or Jimmy Stewart. And he never gets laughs at other people's expense, so I think she recognizes that he's a truly nice guy. And that's what a lady should look for.
Amber: And what about you, what do you look for in a woman?Jason: I just look for a partner in crime. If that makes any sense.
Amber: Okay, so let's talk a little bit about that. What would a perfect date night be for you?Jason: We would just watch, like, several of my movies in a row and then she'd tell me how great I was.
Amber: In a couple of your movies, you're playing characters who are in the nude. Do you have any advice for looking good in the nude?Jason: It's all genetics, really. I mean, I gotta say, there's nothing you can do to get a body as perfect as this. I mean, I'm like an Olympic athlete.