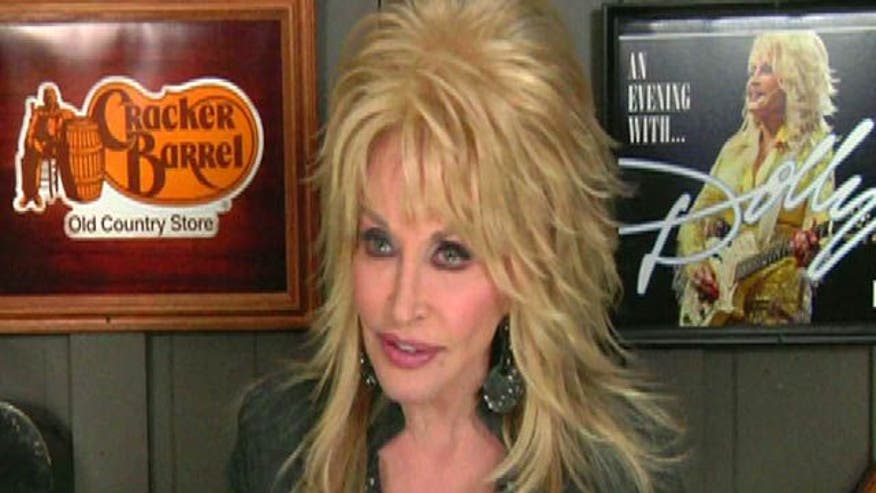 Country superstar Dolly Parton released the double CD "An Evening With Dolly" this week, a record made from two live performances she did in London in July, 2008.
Fox411 Country has the exclusive video of Parton singing "I Will Always Love You," the song made famous worldwide by Whitney Houston.
It also became the last song played at Houston's funeral after she died earlier this year.
"That song will always be precious to me for many reasons. Whitney's passing made it far more emotional that it ever would be otherwise," Parton told Fox411 Country.
George Jones released from hospital.
She said hearing the song played at Houston's funeral broke her heart.
"The fact that they used it at her funeral just killed me. That's when I really lost it. I was … shocked and hurt and disheartened when she passed, but it was one of those things where I hadn't really fell down and wept over it," Parton said. "But when they lifted her coffin and started playing that song, man it just stabbed me in the heart. I just boo-hoo'd for every singIe reason -- her loss, the fact that it was our song, and I was also thinking that was probably what they'd be playing at my funeral too! It was such an overwhelming emotion."
Parton said she and Houston will be forever linked because of "I Will Always Love You."
"I will always think of this song as mine and Whitney's song"
- Dolly Parton
"I will always think of this song as mine and Whitney's song because I had a number one record on it myself, and had a duet with Vince Gill on the song, but it was Whitney who took it worldwide," Parton said. "So I'll always be very proud of that, and grateful."
"An Evening With Dolly" is available in now Cracker Barrel stores across the country. You can watch our entire interview with Dolly Parton here, as well as her rendition of "I Will Always Love You."