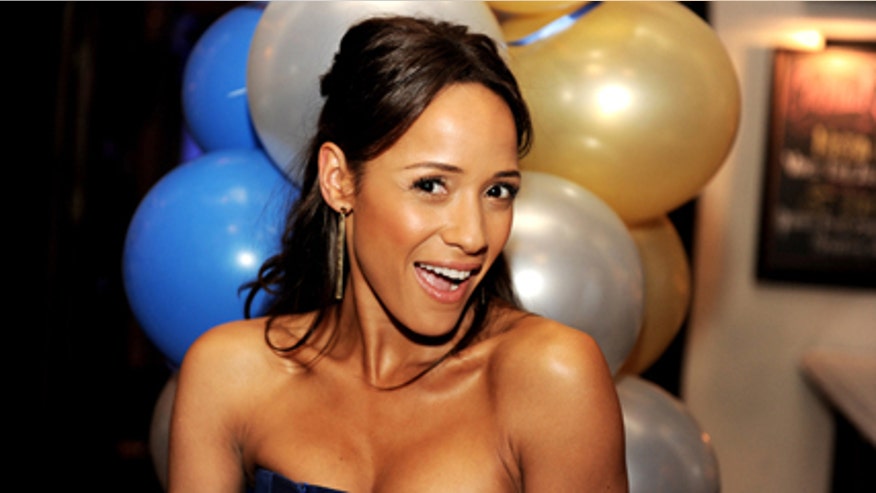 Dominican actress Dania Ramírez stars in the new comedy "American Reunion" due out April 6th.
Although she plays Finch's love interest, sultry bartender Selena, she told Fox News Latino it took her a while to feel sexy.
"I wasn't the prettiest looking girl. Growing up in the Dominican Republic, I was a tomboy and my hair was super short, so I had a little Afro," she said.
But Ramírez definitely grew to become one of Hollywood's sexiest women, even being featured as a Cover Girl in 2010 and making many of Hollywood's Sexiest lists, including a cover for Maxim magazine.
The Sexiest Latinas of Maxim's "Hot 100" List
"American Reunion," the fourth installment of the "American Pie" movie series, reunites actors Alyson Hannigan, Sean William Scott, Jason Biggs and Chris Klein.
It was a tightly knit group but Ramírez says she was not only accepted into it with open arms but was happy to join them.
"For me, it was really cool to get invited to be a part of this now, being such a fan of the first one (American Pie) back in 1999."
Playboy Feud Divides Mexicana Flight Attendants Turned Calendar Girls
Ramírez is an actress that can play sexy but can also tackle dramas and action.
When we asked her if fans remember her most from her role in "Heroes," "Entourage," or "The Sopranos," the actress had a difficult time answering.
"My fan base is so wide," said Ramírez, "the Latino fans relate to my character in 'Heroes' because I spoke Spanish, but I also have the sci-fi community that loved the X-men character Callisto that I played."

Her fan base will grow now with the comedy "American Reunion." The movie is Rated R and hits theatres April 6th.
We also talked to the Dominican actress about her upcoming projects, including "Devious Maids" from "Desperate Housewives" creator, Marc Cherry and the action thriller "Premium Rush."

Naibe Reynoso is a freelance reporter from Los Angeles, California. She can be reached via her twitter @NaibeReynoso
Follow us on twitter.com/foxnewslatino
Like us at facebook.com/foxnewslatino
Naibe Reynoso is a freelance reporter from Los Angeles, California. Follow her @naibereynoso